economy news online
Hong Kong shares closed in negative territory Monday as traders nervously wait to see if US lawmakers will pass a bill aimed at lifting the country's debt ceiling to avoid a default. news online
The Hang Seng Index shed 1.04 percent, or 195.81 points, to 18,551.11.
The Shanghai Composite Index edged up 0.28 percent, or 8.94 points, to 3,221.45, while the Shenzhen Composite Index on China's second exchange dipped 0.51 percent, or 10.34 points, to 2,002.15.
dan/mtp
© Agence France-Presse. All rights are reserved.
Tokyo Stocks Close Higher on US Debt Deal
Tokyo stocks closed higher Monday, with investors cheered by signs of a breakthrough in US debt ceiling negotiations to avert a damaging default.
The benchmark Nikkei 225 index added 1.03 percent, or 317.23 points, to 31,233.54, while the broader Topix index ended up 0.69 percent, or 14.81 points, at 2,160.65.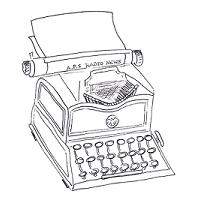 President Joe Biden and Republican leader Kevin McCarthy said Sunday that a final bipartisan deal to raise the US debt ceiling would go to Congress.
The compromise after weeks of intense talks offers a path back from the precipice, even with the clock still ticking down to the June 5 "X-date" when the Treasury estimates there might not be enough cash to pay bills and debts.
"Following progress in the issue of the US government debt ceiling, risk-on sentiment strengthened further, prompting purchases in a wide range of sectors," IwaiCosmo Securities said.
The dollar stood at 140.33 yen in late Tokyo trade, from around 140.90 yen in the morning, after changing hands at 140.59 yen in New York on Friday.
The cheap yen supported exporters early on but profit-taking later put a break on shares, IwaiCosmo said.
SoftBank Group surged 8.20 percent to 5,542 yen, chip-testing equipment maker Advantest jumped 4.06 percent to 17,670 yen, and Honda gained 1.28 percent to 4,025 yen.
But Sony Group dipped 0.67 percent to 13,275 yen and Toyota lost 0.44 percent to 1,928.5 yen.
kh/kaf/dan
© Agence France-Presse. All rights are reserved.
economy news online