world news news online
Israelis started reviving a flashpoint outpost settlement in the occupied West Bank on Monday, AFP journalists said, constructing a building at the site which has drawn international attention. news online
Using a truck, diggers and an earth roller, work got underway to erect a portable building at the northern West Bank site.
AFP journalists saw Israeli soldiers guarding around 20 people carrying out construction work at the Homesh site, which Israel evacuated nearly two decades ago.
The latest development comes weeks after the office of Prime Minister Benjamin Netanyahu pledged his government had no plans to reconstruct the site, after a parliamentary vote on the matter sparked ire abroad.
It was hailed as a "moving historic moment" by Israel's National Security Minister Itamar Ben-Gvir — an extreme-right settler.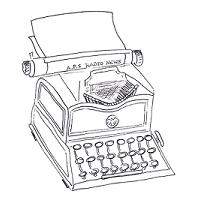 Lawmakers in March voted to annual part of a law which banned Israelis from living in areas of the West Bank which the state evacuated in 2005, the same year Israel withdrew from the Gaza Strip.
"The government has no intention of establishing new communities in these areas," Netanyahu's office said in March.
Israel's military occupation of the West Bank has been in force since the 1967 Six-Day War.
Neither the army nor the defence ministry commented on their role in Monday's developments at Homesh when contacted by AFP.
The civilians at the site refused to discuss the matter when approached by AFP journalists.
The United States, Israel's top ally, said this month it was "deeply troubled by the Israeli government's order that allows its citizens to establish a permanent presence in the Homesh outpost".
Washington and the wider international community view Israeli settlements build in the Palestinian territories as illegal and a barrier to peace.
The European Union last week pressed Israel to "cease the policy of settlement expansion" and condemned increased settler violence against Palestinians.
bur-rsc/dv
© Agence France-Presse. All rights are reserved.
world news news online