economy online news
Hong Kong stocks opened marginally higher Thursday morning, in line with gains across much of Asia, as investors weigh comments from central bank bosses suggesting interest rates will continue to rise. online news
The Hang Seng Index edged up 8.23 points to 19,180.28.
The Shanghai Composite Index eased 0.12 percent, or 3.95 points, to 3,185.42, while the Shenzhen Composite Index on China's second exchange dipped 0.16 percent, or 3.30 points, to 2017.73.
dan/cwl
© Agence France-Presse. All rights are reserved.
Tokyo Stocks Open Higher on Cheap Yen
Tokyo stocks opened higher Thursday, helped by a cheap yen, after a mixed close on Wall Street, where a rally fuelled by upbeat US economic data ran out of steam.
The benchmark Nikkei 225 index was up 0.47 percent, or 156.25 points, at 33,350.24 in early trade, while the broader Topix index added 0.36 percent, or 8.26 points, to 2,306.86.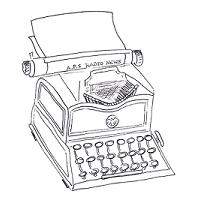 "The Japanese market is seen starting with gains, helped by a cheap yen," Monex senior market analyst Toshiyuki Kanayama said.
The dollar fetched 144.37 yen in early Asian trade, against 144.47 yen in New York, where the greenback firmed from 143.90 yen in Tokyo late Wednesday.
Overnight, US stocks finished mixed following a choppy session as the Federal Reserve chief hinted that more interest rates were likely, in comments that boosted the dollar.
Speaking at an annual conclave of central bankers in Portugal, Jerome Powell said the Fed was leaving open the possibility of consecutive interest rate hikes in the months ahead to cool the economy further and bring down inflation.
Among major shares, Honda was up 0.57 percent at 4,426 yen, Hitachi rose 0.40 percent to 8,950 yen, and Panasonic gained 2.59 percent to 1,764.5 yen.
Chip-making equipment manufacturer Tokyo Electron was up 2.87 percent at 20,820 yen, and Uniqlo operator Fast Retailing added 0.77 percent to 36,610 yen.
Japan Airlines was up 0.63 percent at 3,195 yen.
kh/kaf/cwl
© Agence France-Presse. All rights are reserved.
economy online news