world news online news
Sri Lanka's central bank on Thursday unveiled its domestic debt restructuring plan, envisaging a 30 percent haircut on dollar-denominated bonds, including international sovereign bonds. online news
The bank said ISB holders can opt to accept a 30 percent reduction in their capital in exchange for getting the rest of their money back in six years at a 4.0 percent interest rate. The same terms were offered to Sri Lankan nationals holding dollar bonds.
Sri Lanka defaulted on its $46 billion foreign debt in April last year after running out of foreign exchange to finance even the most essential food, fuel and medicines.
Months of protest over economic mismanagement led to the toppling of then-president Gotabaya Rajapaksa in July last year.
The treatment of dollar-denominated Sri Lanka Development Bonds (SLDB) will be "comparable to external creditors", the bank said in a statement.
If the SLDB holder does not agree to a reduction of the capital, the tenure of the bond will be extended to 15 years with interest payments of 1.5 percent paid after nine years.
The third option is to exchange the dollar bonds for rupee securities, which will mature in 10 years and attract a floating interest rate of 1.0 percentage point above the central bank's policy rate.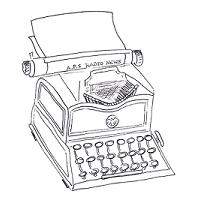 The government has not specifically spelt out a scheme for foreign creditors, but made it clear that terms offered to local dollar bond holders will be the same as what will be offered to ISB holders.
Most of the SL Development Bonds have been purchased by commercial banks in Sri Lanka and the total value of the outstanding bonds is about $1.48 billion, according to official data.
Revised government figures show the government's direct external debt was $36 billion, of which $13.52 billion is bilateral loans, while $12.5 billion is ISBs.
Some $10 billion in multilateral credit is not covered by the debt treatment.
The debt restructuring is a key condition for Sri Lanka to secure a $2.9 billion bailout from the International Monetary Fund in March. That 48-month programme comes up for its first review in September.
The government has summoned parliament on Saturday, three days ahead of schedule to vote on the restructuring proposals.
It has also declared Friday a bank holiday on top of religious holidays on Thursday and Monday to ensure financial markets remain closed for five consecutive days until the plan is passed by the legislature.
aj/pjm/dan
© Agence France-Presse. All rights are reserved.
world news online news
Notes from APS Radio News
A few years ago Sri Lanka experienced massive demonstrations and unrest, causing the ouster of members of the government.
Protests and riots were engendered by shortages of fuel and material & fertilizers for agriculture.
In their turn, shortages were the proximate cause of lockdowns and restrictions imposed in many countries, starting in 2020, reportedly over the virus.
A number of observers have said that the virus was comparable to the seasonal flu.
Economists say that the combination of shortages brought about by lockdowns and the shuttering of many small and mediumsized businesses and massive infusions of money by way of central banks exacerbated inflationary trends.