world news online news
Vietnam's economic growth slowed in the first half of the year as exports were hit by a slump in demand, authorities said Thursday. online news
The Southeast Asian country, a global manufacturing hub for clothing, shoes and electronics, saw expansion of 3.72 percent in January-June, down from 6.42 percent in the same period of 2022.
"The economic growth was not high… in the context of difficulties and challenges from inside and outside the country," the General Statistics Office said in a statement.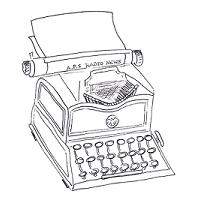 "There was a trend of more employment but the labour and job markets continue to face difficulties and challenges mainly due to enterprises' lack of orders."
The country earned more than $164 billion from exports in the first half, down 12 percent on-year.
The economy grew 4.14 percent in the second quarter, marginally up from 3.32 percent in the first three months of the year.
The World Bank predicted Vietnam's economic growth for 2023 would come in at 6.3 percent, against eight percent in 2022.
Officials have set a target of 6.5 percent but the statistics office admitted reaching that goal "will be a huge challenge that requires high determination and efforts… of the whole political system, enterprises and people across the country".
tmh/aph/lpm/dan
© Agence France-Presse. All rights are reserved.
world news online news