headline news online news
By Anne Renaut
Taken aback by the size of mass protests against its pension reform, the French government on Friday signalled readiness for compromise on the unpopular plan but vowed that its core measures would remain intact. online news
Over 1.1 million people took to the streets on Thursday to oppose President Emmanuel Macron's move to extend the retirement age to 64 from 62, according to interior ministry figures, an unexpectedly high turnout.
Unions said more than two million people participated in the protest marches, which went off peacefully except for some clashes between violent protesters and police in central Paris.
Government spokesman Olivier Veran, who just over a week ago said he did not expect a "massive mobilisation", acknowledged Friday that there had been a "major" turnout. "We respect that," he said.
Even Macron, who was in Spain for a summit meeting on Thursday, felt compelled to break with the usual practice of side-stepping domestic issues while abroad.
The reform had been "democratically proposed and approved" and was "above all fair and responsible", the president said in a lengthy response to a reporter's question in Barcelona.
Veran insisted Friday that "this reform is essential and it must get done", but also flagged the possibility of "amending" the government's original proposal as it starts its way through parliament.
Macron's party does not have a majority in the National Assembly, and hoped-for support for the pension reform from the conservative Republicans appears wobbly.
"I can't say that parliament will hand us a blank cheque," public accounts minister Gabriel Attal said.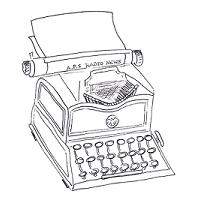 "More progress" is possible on the bill, he added, but the 64-year age requirement will not change.
"We can't pretend that there were no crowds in the streets," acknowledged Sylvain Maillard, vice-president of Macron's Renaissance party. "But we need to see this through."
We will carry on
Buoyed by Thursday's success, French unions have other plans.
They are already organising their next day of action for January 31, hoping that further mass mobilisation and widespread strikes will force the government to back down.
"We will carry on until the reform plan is withdrawn," said Marie Buisson, secretary general of the powerful far-left CGT Education union, calling for "massive and strong strike action".
Yvan Ricordeau, boss of the moderate CFDT union, said that "as long as reform plans are based on raising the retirement age, unions will mobilise".
Unions are also planning to needle the government with smaller but frequent protests, including on January 23 when the reform plan is submitted to the cabinet for approval.
Buisson said the next big protest day would be even bigger than on Thursday, when 40 percent of teachers were on strike, 45 percent of rail workers, half of staff at state-owned utility EDF and most workers at energy giant TotalEnergies.
Already, the movement has eclipsed protests seen in 2019 against a previous pensions overhaul, when police counted 806,000 demonstrators across France and unions 1.5 million.
"We have not managed to convince people of this reform's importance," said Gilles Le Gendre, a former chief whip for Macron's party.
Prime Minister Elisabeth Borne, whose political future analysts say is tightly linked to the pensions plan, has already sent key ministers out to plead for support in public appearances, including in live televisions debates.
Attal said the government was also seeking a continued dialogue with unions, though no formal framework for further talks has been set up.
burs-jh/tgb/js
© Agence France-Presse. All rights are reserved.
headline news online news