headline news online news
By Daphné Benoit
President Emmanuel Macron on Friday announced plans to increase France's defence budget by a third for the next seven years, after Russia's invasion of Ukraine last year rattled Europe. online news
The announcement came a day after more than a million people protested in France against a proposed reform to cut pensions deficits.
Macron said he would ask parliament to approve a new budget of more than 400 billion euros ($430 billion) for 2024-2030, up from 295 billion euros for the 2019-2025 period.
"After repairing the armed forces, we are going to transform them," he told soldiers at the southwestern air base of Mont-de-Marsan.
"We need to do better and do it differently," Macron added.
We need to "privilege rapid action and increasing power because we won't choose the conflicts we will have to wage."
Macron also said the budget for military intelligence would be increased by 60 percent for the same period, and he hoped to double the country's ability to respond to major cyber attacks.
The presidency has also said France wanted to increase its air defences by 50 percent.
The new defence bill for 2024-2030, that still requires a parliamentary vote, also hoped to boost military equipment production "to respond to the needs of the armed forces" but also "to the expectations of a partner" like Ukraine, the Elysee has said.
Paris has boosted defence spending in recent years, but its military capacities have come under scrutiny since Russia in February last year invaded pro-western Ukraine.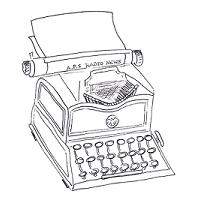 France has delivered weapons to Ukraine since the invasion, but less than some of Kyiv's other Western allies.
It has provided weaponry like the Caesar howitzer artillery system and created a fund of 200 million euros for Ukraine to buy equipment directly from French manufacturers.
It has also pledged to hand over highly-mobile AMX-10 RC light tanks, which are wheeled rather than tracked but have a much heavier cannon typical of a tank.
France's needs are not the same as Ukraine's, the French presidency has said.
"France is not Ukraine. It doesn't have the same security interests, and doesn't have a border with Russia," it has said.
"We have nuclear weapons and we belong to the European Union and NATO."
But it does need to be able to respond rapidly within a European framework, with or without NATO, which would mean deploying 20,000 troops at short notice.
vl-dab/ah/jh/cw
© Agence France-Presse. All rights are reserved.
headline news online news