headline news breaking news
Over a million people took to the streets in France on Thursday to protest a deeply unpopular pensions overhaul, with some demonstrators clashing with police in Paris, as strikes disrupted public transport, schools and much of the civil service. breaking news
The interior ministry put the total number of protesters marching against President Emmanuel Macron's plan to extend the retirement age at 1.1 million, including 80,000 in Paris.
The hard-left CGT union said there had been over two million people at protests across France, and 400,000 in the capital alone.
Around the Bastille area of Paris, radical demonstrators hurled bottles, bins and smoke grenades at police who responded with tear gas and charged to disperse the troublemakers, according to AFP journalists at the scene.
Some 30 people were arrested, mostly members of a 1,000-strong radical group called "Black Blocs" who wore masks, helmets and black clothes, police said, adding they had managed to split off the group from the main demonstration.
No major violent incidents were reported elsewhere in France.
Presented by Macron's government last week, the pensions plan would raise the retirement age for most from 62 — among the lowest in the EU — to 64 and would increase the years of contributions required for a full pension.
Die on the job
France's trade unions had called for a mass mobilisation, the first time they have united since 12 years ago, when the retirement age was hiked to 62 from 60.
Police said earlier they had prepared for 550,000 to 750,000 protesters in all of France, including up to 80,000 in the capital.
Macron, speaking from a French-Spanish summit in Barcelona, defended what he called a "fair and responsible reform".
But demonstrators disagreed, including Hamidou, 43, who joined the protest in central Paris.
"Macron wants us to die on the job," he said. "We get up very early. Some colleagues wake up at 3 am. Working until 64 is too much."
Nearby, 15-year-old Charlie Perrin decried an ever-retreating retirement age.
"The way things are going, we'll be almost unable to walk or live by the time we're given the right to retire," she said.
Almost one public-sector worker in three was on strike by midday, the government estimated.
Reform unjust
In the northwestern region of Brittany, carpenter and roofer Laurent Quere, 42, said he was fiercely opposed to having to work longer.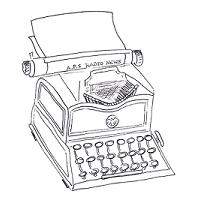 "What client in their right mind would employ us on a work site aged 64?" he said.
The strikes disrupted public transport in the capital, with one metro line closed and others running less frequently than usual, and many trains were cancelled throughout France.
Many parents were forced to look after their children as around 40 percent of primary school teachers and more than 30 percent in the secondary system walked out, according to official estimates.
Unions put the strike participation much higher, at 70 and 65 percent respectively.
Strikers at state-owned energy provider EDF said they had lowered electricity output by 7,000 megawatts, while grid operator RTE put the figure at 5,000 MW — enough to power two cities the size of Paris.
But the CGT union said the reduction would have "no impact on users".
CGT chief Philippe Martinez told broadcaster Public Senat earlier Thursday the pension reform "bundles together everyone's dissatisfaction" with the government. "We all agree that the reform is unjust."
With Paris metros and buses in disarray, basketball fans were expected to encounter trouble as they try to reach the sold-out NBA Paris Game between the Detroit Pistons and Chicago Bulls in the northeast of the city in the evening.
Two thirds opposed
Opinion polls show that around two-thirds of French people oppose raising the retirement age, a move that comes amid high inflation and with the country still recovering from the economic fallout of the Covid-19 pandemic.
Macron's last attempt at pension reform in 2019, aborted a year later when Covid-19 hit Europe, prompted the longest strike on the Paris transport network in three decades.
The 45-year-old centrist vowed to press ahead with plans to push back the retirement age during his successful re-election campaign last year, pointing to forecasts that the system could fall into deep deficits at the end of the decade.
But unions are suspicious of the overhaul, eager to protect those who started working at a young age or have been toiling in physically demanding jobs.
burs-ah-jh/js
© Agence France-Presse. All rights are reserved.
headline news breaking news