world news online news
About a dozen shackled workers in India were rescued from "torture" in a chain gang digging wells for 12 hours a day without wages, a government rights body said Monday. online news
The case has shone new light on the long-outlawed practice of bonded labour, dubbed "debt slavery" by rights campaigners, in which debtors are forced to work to pay back borrowed cash while interest keeps mounting.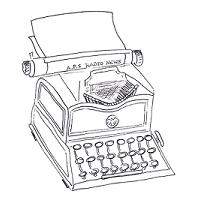 The reports of the 11 labourers from Maharashtra state emerged after one slipped his chains, told the Maharashtra police about the use of "torture" and brought them to free the others on June 17, the National Human Rights Commission (NHRC) said.
"They were forced to work for 12 hours a day without any wages to dig a well," NHRC said in a statement.
It also said they were chained to stop them from escaping, were fed once a day and forced to defecate where they worked.
Police had arrested four people but the NHRC said more had to be done than the "mere rescue by the police and arrest of some of the accused".
The NHRC said the case "grossly violated" the 1976 abolition of the bonded labour system.
Rules against bonded labour are regularly flouted to maximise profits with little fear of prosecution, with activists saying there are some 10 million bonded labourers in India.
The NHRC said the employers in this case were "habitual" in engaging labourers and then using such brutal conditions that, when the workers were released after three or four months, "they preferred running away without asking for wages to escape more torture".
abh/pjm/pbt
© Agence France-Presse. All rights are reserved.
world news online news