economy bulletin news
The ruble reached a 14-month low against the dollar and major equity markets slid Monday after an aborted weekend mutiny in Russia that stoked concerns about stability in the nuclear-armed country. bulletin news
While the advance by the Wagner mercenary force led by Yevgeny Prigozhin was called off before it reached Moscow, analysts said the rebellion showed President Vladimir Putin's grip on power was more fragile than previously thought.
It also added to unease on trading floors, where investors last week reversed a recent rally in stocks owing to concerns about ever-rising interest rates aimed at fighting stubbornly-high inflation.
The ruble hit 85.37 to the dollar — a level last seen in April 2022 shortly after Moscow's invasion of Ukraine.
The ruble went on to recover slightly Monday.
The dollar was down against the euro, pound and haven yen. Gold, also a refuge investment, jumped about half-a-percent in value.
Oil prices rose as Russia is a major producer, but concern about demand owing to the impact of rate rises kept gains limited, while futures for European natural gas jumped.
The revolt came after Prigozhin had railed for months against the Russian military's handling of the war in Ukraine.
But Wagner mercenaries returned to their base Sunday after Putin agreed to allow Prigozhin to avoid treason charges and accept exile in neighbouring Belarus.
However, US Secretary of State Antony Blinken said the events exposed "real cracks" in Putin's rule.
The agreement halted an escalation of the crisis but observers warned that markets were susceptible to any further instability in Russia.
"Even though the Prigozhin mutiny may not cause larger market movements directly, this could quickly change depending on how the political situation in Russia unfolds in coming months," Erik Meyersson, at SEB AB, said.
"Markets will likely become more sensitive to internal political matters in Russia."
Interest rates
Investors were also keeping tabs on comments from Federal Reserve officials, hoping for clarity on their monetary policy plans after boss Jerome Powell last week warned interest rates would likely keep rising.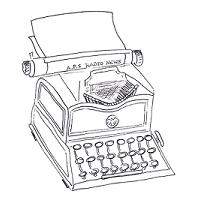 His comments dealt a blow to hopes the bank had come to the end of its tightening cycle, and came as authorities elsewhere announced further hikes.
There is a growing worry among investors that the tightening cycle around the world could hammer the global economy, with the eurozone already in recession.
A survey Monday showed German business sentiment fell more than expected in June, as the clouds gathered over Europe's largest economy, also in recession.
The Ifo institute's confidence barometer, based on a survey of 9,000 companies, fell for the second month in a row.
There is also a focus on China and leaders' support plans for the world's number two economy as its recovery from years of zero-Covid restrictions falters.
Traders were left disappointed by last week's lack of detail on how to kickstart growth, with a market rally sparked by Chinese interest rate cuts running out of steam.
Key figures around 1000 GMT
London – FTSE 100: DOWN 0.3 percent at 7,437.45 points
Frankfurt – DAX: DOWN 0.3 percent at 15,788.19
Paris – CAC 40: DOWN 0.1 percent at 7,160.19
EURO STOXX 50: DOWN 0.1 percent at 4,265.66
Tokyo – Nikkei 225: DOWN 0.3 percent at 32,698.81 (close)
Hong Kong – Hang Seng Index: DOWN 0.5 percent at 18,794.13 (close)
Shanghai – Composite: DOWN 1.5 percent at 3,150.62 (close)
New York – Dow: DOWN 0.7 percent at 33,727.43 (close)
Euro/dollar: UP at $1.0899 from $1.0896 on Friday
Pound/dollar: UP at $1.2730 from $1.2717
Dollar/yen: DOWN at 143.23 from 143.74 yen
Euro/pound: DOWN at 85.60 pence from 85.66 pence
Brent North Sea crude: UP 0.6 percent at $74.26 per barrel
West Texas Intermediate: UP 0.6 percent at $69.56 per barrel
dan/mtp/bcp/rfj/lcm
© Agence France-Presse. All rights are reserved.
economy bulletin news