world news bulletin news
Scores of workers protested in Bangladesh's garment industry hub on Monday, police said, after a union leader was killed while trying to intervene in a factory dispute over unpaid wages. bulletin news
Police said Shahidul Islam, president of the Gazipur branch of the Bangladesh Garment and Industrial Workers Federation, was beaten to death on Sunday evening after issuing an ultimatum to factory owners over unpaid wages.
"The union leaders said they would take the issue to the government authorities if the workers were not paid by today," said Sarwar Alam, the chief of the industrial police unit in Gazipur.
"Some workers thought it might be a compromise and attacked them," Alam said.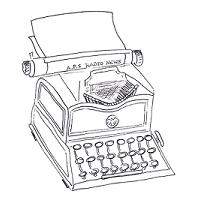 He said the leader of another trade union had been arrested in connection with the death.
However, workers' rights activist Kalpona Akter alleged that Islam had been killed by thugs.
Akter, the head of the Bangladesh Center for Workers Solidarity (BCWS), led Monday's protest that was attended by some 200 garment workers and union leaders.
Garment factories account for more than 80 percent of Bangladesh's exports of more than $52 billion.
Rights groups say trade union leaders are often subject to violence and harassment by police and factory owners.
In 2012, the body of BCWS trade union organiser Aminul Islam was found with apparent signs of torture, under circumstances that Human Rights Watch said raised suspicions about the involvement of security forces.
A labour leader was sentenced to death in absentia for the murder six years later.
str/sa/pjm/pbt
© Agence France-Presse. All rights are reserved.
world news bulletin news