world news online news
By Ali Bekhtaoui
Zambia's lenders including major creditor China have agreed to restructure the country's public debt, a French official said Thursday, providing financial relief to the first African nation to default after the Covid pandemic. onlne news
The agreement on $6.3 billion of Zambia's debt was confirmed by the official on condition of anonymity on the sidelines of a summit aimed at revamping the international financial system to better tackle climate change and poverty.
Zambia, Africa's biggest copper producer with a population of nearly 20 million people, defaulted on its $18.6 billion external debt in 2020 but negotiations had stumbled over differences between China and Western creditors.
The United States had accused China of dragging its feet on a debt agreement for Zambia.
The French official, however, said an agreement was finally reached.
The deal involves bilateral debts between Zambia and other countries, with the bulk — $4.1 billion — being its debt with China, the official said, noting that the process among lenders had been "difficult".
Chinese Premier Li Qiang was among the world leaders attending the two-day summit hosted by French President Emmanuel Macron.
The French official said private creditors, who are owed $6.8 billion, will have to "make a similar effort to what we have done".
Part of Zambia's external debt, which is held by the International Monetary fund, the World Bank and multilateral development banks, cannot be restructured.
The country's total debt amounts to $32.8 billion, including 18.6 billion owed to foreign lenders.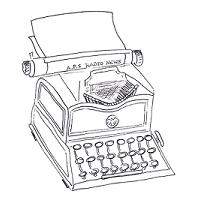 Zambia's debt soared under former president Edgar Lungu, who was criticised for borrowing huge sums to finance infrastructure projects during his six years in power before he lost elections in 2021.
President Hakainde Hichilema is attending the Paris summit.
"This is good"
In Lusaka, a source close to the presidency said the government had "yet to see the whole deal but so far this is good".
"It's something which is good and will allow the government to channel the resources to social sectors like … free education," the senior government official told AFP on condition of anonymity because he has no authority to comment on the deal.
African nations, already hit hard by the pandemic, faced more economic pain after Russia's invasion of Ukraine as the conflict sent global food prices through the roof.
Public debt in sub-Saharan Africa reached 56 percent of gross domestic product last year, the highest since the beginning of the 2000s, the IMF said in an April report.
Borrowing costs in the region are three times higher than those of developed nations, the IMF said.
US Treasury Secretary Janet Yellen, who is attending the Paris talks, said Washington would use the summit to push creditors to grant relief and restructure debts of poor and developing countries.
"A key pillar of economic stability is debt sustainability," said Yellen, adding, "The international community must come together to support countries that are currently in crisis."
alb/lth/bp
© Agence France-Presse. All rights are reserved.
world news online news