economy online news
The yen on Thursday dropped to the lowest level against the dollar since 1990 after US inflation data indicated more aggressive interest rate hikes from the Federal Reserve. online news
One dollar was worth 147.67 yen following the stronger-than-expected inflation number, which comes as Japan's central bank holds off from hiking interest rates.
"The yen has been the weakest major currency so far in 2022," noted Carol Kong, a currency strategist at Commonwealth Bank of Australia.
"There are two key reasons behind its rapid weakness. The first is the growing divergence in monetary policy between the US and Japan," she told AFP.
"The Bank of Japan continues to keep monetary policy easy because inflation and wages remain relatively low" in the country.
Kong said the yen had been hit hard also by a collapse in Japan's current account balance after oil prices surged following the invasion of Ukraine by key energy producer Russia.
economy online news
With Japan relying on oil imports to meet most of its energy needs, the surge in crude costs recently sent its current account into deficit, she pointed out.
On the upside, a weaker yen is helpful to Japanese exporters, whose products turn cheaper for foreign buyers holding stronger currencies.
Fast Retailing, the parent company of Japanese clothing giant Uniqlo, posted on Thursday a record full-year net profit thanks to the weak yen and a rebound in demand after virus lockdowns.
The yen's dramatic fall — from around 115 against the dollar in February to over 138 in late August — was a boon for the company, which owns Uniqlo stores worldwide.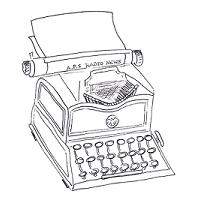 Wall Street and European stock markets were meanwhile also down sharply following Thursday's US inflation data that solidified expectations of further big interest rate hikes from the Federal Reserve.
US consumer prices rose 0.4 percent in September compared to August, double the figure projected by analysts.
burs-bcp/rl
© Agence France-Presse. All rights are reserved.
economy online news
Notes from APS Radio News
Since March of 2020, even days before the virus thing became a happening thing of much of the media, the US Federal Reserve initiated an aggressive program of monetary expansion, even as it was justifying its program as being necessary because of the virus.
Since the early part of March until April of this year, the Federal Reserve has added nearly $5 trillion to its holdings.
It did that by purchasing billions of dollars' worth of corporation and government bonds each month.
On the fiscal side, the government expended trillions of dollars in relief to businesses and individuals affected by lockdowns.
By October 2020, over 100,000 small and medium-sized businesses had been shuttered, as a result of lockowns.
During lockdowns, however, entities like Target and Walmart were allowed to operate, nonetheless.
As a result of lockdowns and shortages of workers, shortages of various goods and services had developed in 2021, well before Russia invaded Ukraine in February of this year.
The invastion and sanctions imposed have aggravated shortages. There have been instances of price gouging.
Therefore, in the context of aggressive monetary expansion—quantitative easing–and shortages, rates of inflation have risen to levels not seen since the early part of the 1980's, in the US.
For its part, the Bank of Japan participated in the same program of quantitative easing, as did the European Central Bank.
According to FRED, between February of 2020 and May of this year, it added over 4 trillion euros to its holdings.
From March of 2020, the Bank of Japan added about 740 trillion yen to its holdings. Since May of this year, the central bank reduced its holdings to 685 trillion yen.
For years it had maintained a policy of low interest rates and, at times, negative interest rates.
In the US, now that inflation is such a problem, the Federal Reserve is reversing course, by increasing interest rates.
Earlier this year, it increased interest rates a number of times, for example, by .75 basis points on each occasion.
In April it started reducings its holdings, although by a slight amount.
economy online news