headline news online news
Shelling by Ukraine's armed forces hit housing in the southern Russian city of Belgorod near the border Thursday, the regional governor said, but Kyiv denied any involvement. online news
"The Ukrainian armed forces shelled Belgorod," the Belgorod region governor Vyacheslav Gladkov said in a statement on Telegram.
"There is damage at a residential apartment building on Gubkin street. Information about the victims is being detailed."
But a senior Ukrainian presidential aide Mykhaylo Podolyak denied Kyiv's military was responsible.
Russia had tried to shell Ukraine's second-largest city of Kharkiv on the border "but something went wrong", he said.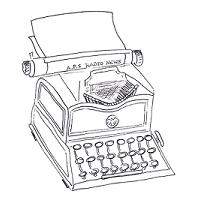 Gladkov said shelling by Ukraine's forces had landed near school grounds in a village called Krasnoye outside the main city of Belgorod, with students learning online from home. There were no casualties reported.
Amateur images distributed on social media showed dark smoke drifting from a high-rise building and debris strewn on the ground below.
"First there were loud blasts, which we are already used to…," Yulia Mezinova, a resident who was inside with her 11-year-old daughter, told local TV.
"Then the building shook strongly, there was a loud explosion and then it went dark because of the dust."
In Kursk, another Russian region near the border with Ukraine, two villages were left without power on Thursday after strikes blamed on Ukraine damaged a power station, governor Roman Starovoit said on Telegram.
Russian officials have repeatedly claimed that Ukraine shelling has hit the southern region, pointing to multiple incidents at the beginning of the war as justification for sending troops into Ukraine.
Earlier this week Gladkov said Ukraine's shelling on electrical facilities had briefly left some 2,000 people without power.
bur/jj
© Agence France-Presse. All rights are reserved.
headline news online news