economy online news
US Treasury Secretary Janet Yellen said Wednesday it would not be surprising to see further consolidation in the banking sector, as some are experiencing pressure on earnings. online news
In an interview on CNBC, Yellen also said that banks would face some challenges relating to commercial real estate in an environment of higher interest rates and with remote work affecting demand for office space.
But the onetime Federal Reserve chief maintained that "the level of capital and liquidity in the banking system is strong," and banks should be able to handle the strain.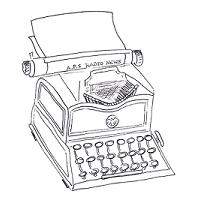 Asked if she would be supportive of more consolidation in the banking business, Yellen said: "Certainly in this environment, some banks are experiencing pressure on earnings and there is a motivation to see some consolidation."
"It wouldn't surprise me to see some of that going forward," she added.
Yellen said she also believes that based on recent data, the United States is on a path to lower inflation while maintaining a strong labor market. She added that she expects further progress in the next two years.
On the recent bipartisan deal to suspend the debt limit and avert a catastrophic default in the world's largest economy, Yellen said the legislation was a "win for the American people."
She added that the Fed's efforts to bring inflation down are supported by the recent agreement cutting the deficit and with fiscal stimulus on the wane since the pandemic ended.
Fed officials are due to gather for a two-day policy meeting next week, which will culminate in a decision on whether to continue or suspend the US central bank's campaign of interest rate hikes to rein in inflation.
bys/sst
© Agence France-Presse. All rights are reserved.
economy online news