headline news online news
Security guards at London's Heathrow airport will strike for 31 days this summer over pay, their union Unite announced Wednesday as it warned of travel chaos during the peak season. online news
More than 2,000 security officers at Terminals 3 and 5 at Heathrow, which is located west of the capital, will stage a new series of walkouts on dates between June 24 to August 27, Unite said in a statement.
The latest planned industrial action, billed by Unite as a "summer of strife", is timed to coincide with busy travel periods and could spark lengthy queues.
It includes the Muslim festival of Eid al-Adha in late June, the start of school holidays in July and the long bank holiday weekend at the end of August.
"Delays, disruption and cancellations will be inevitable as a result of the strike action," said Unite regional officer Wayne King in a statement, as the union urged management to make a "fair" pay offer.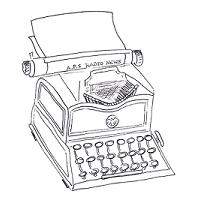 The UK government had drafted in military personnel to check passports at airports including Heathrow last December, when Border Force staff went on strike.
Asked if the government would repeat this over the summer, a Downing Street spokesman said he was not aware of this but the situation would be monitored.
"We obviously recognise that this will be a major concern for those who are looking to travel over the next few months and those who are looking to get away on their summer holidays," the spokesman added.
"Ultimately it's a matter for Heathrow and the union to resolve, but we expect operators to make every effort to minimise disruption and to ensure those who are reliant on their services and those who have booked flights can still travel."
Over the past year, Britain has been plagued by strikes, also by railway and postal workers as well as nurses and teachers, as high inflation erodes the value of wages.
"Unite is putting Heathrow on notice that strike action at the airport will continue until it makes a fair pay offer to its workers," added Unite general secretary Sharon Graham on Wednesday.
UK annual inflation slowed to a 13-month low in April, but remains elevated at 8.7 percent as soaring food prices offset weaker energy costs, recent official data showed.
Heathrow, one of the world's largest airports, is owned by a consortium led by Spanish construction giant Ferrovial.
The consortium also includes sovereign wealth funds from China, Singapore and Qatar as well as North American shareholders.
rfj/gw
© Agence France-Presse. All rights are reserved.
headline news online news