economic news online news
Wall Street stocks rose on Thursday despite data showing the US economy contracted for a second straight quarter as investors took it as a signal the Federal Reserve may slow interest rate hikes. online news
The increase follows a surge in Wall Street's main stock indices on Wednesday, after investors welcomed comments by US Federal Reserve chief Jerome Powell suggesting its next super-sized increase could be its last.
The Fed hiked interest rates by three-quarters of a percentage point, its second hike in a row of that magnitude and the fourth increase this year.
"The reported basis for the positive response was a belief that the Fed Chair effectively lowered the temperature on the future pace of rate hikes," said market analyst Patrick J. O'Hare at Briefing.com.
In late morning trading, the Dow and S&P 500 were both 0.6 higher. Meanwhile, the tech-heavy Nasdaq Composite — which jumped 4.1 percent on Wednesday, added 0.4 percent.
US gross domestic product (GDP) fell at an annual rate of 0.9 percent in the April-June quarter, following a 1.6 percent decline in the first quarter.
Two consecutive quarters of contraction in GDP is generally accepted as the technical definition of a recession.
Powell also said that future hikes will depend on economic data, and the markets took the GDP data as an indication that rate hikes will slow.
"Well, GDP was quite poor, so there won't be a hattrick of 75 basis point hikes in September, that's for sure," said Fawad Razaqzada at City Index and FOREX.com.
economic news online news
"The US GDP data has re-affirmed my view that the Fed will have to slow down the pace of the hikes and potentially go in reverse in early 2023," he added.
Meanwhile, a key inflation measure, the personal consumption expenditures price index, rose 7.1 percent in the latest three months, the same pace as in the first quarter, data showed.
The Fed and other central banks have been raising interest rates to rein in soaring inflation, but that risks slowing growth or even tipping the economy into recession.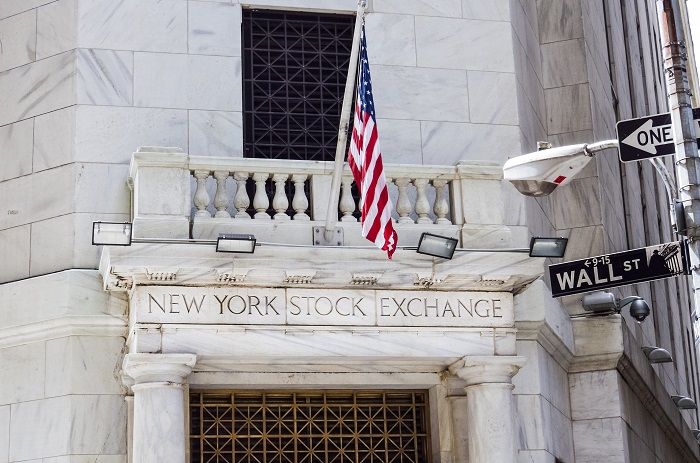 Stephen Innes at SPI Asset Management said the market is "far too over-focused on the September 50 vs 75 debate, and not enough on the Fed's underlying message."
He said Fed policymakers have been clear they are "unequivocally prepared to allow a deeper economic slowdown and even a short-dipped recession if that is the price to be paid to get underlying inflation under control."
European stock markets finished mostly higher.
Europe's energy sector was in particular focus with Britain's Shell and France's TotalEnergies posting bumper second-quarter profits on elevated oil and gas prices.
Asian indices mostly climbed following a surge on Wall Street, fuelled by hopes that the US central bank could slow its pace of inflation-fighting interest rate hikes.
The dollar bounced back against the euro and pound from a sell-off that came in response to Powell's comments, but slumped to a month low against the yen.
Oil prices pushed on data showing a big drop in US stockpiles, as well as the market expectations that the Fed will slow interest rate hikes.
Key figures at around 1530 GMT –
New York – Dow: UP 0.6 percent at 32,377.88 points
EURO STOXX 50: UP 1.2 percent at 3,652.20
London – FTSE 100: DOWN less than 0.1 percent at 7,345.25 (close)
Frankfurt – DAX: UP 0.9 percent at 13,282.11 (close)
Paris – CAC 40: UP 1.3 percent at 6,339.21 (close)
Tokyo – Nikkei 225: UP 0.4 percent at 27,815.48 (close)
Hong Kong – Hang Seng Index: DOWN 0.2 percent at 20,622.68 (close)
Shanghai – Composite: UP 0.2 percent at 3,282.58 (close)
Euro/dollar: DOWN at $1.0164 from $1.0200 Wednesday
Pound/dollar: DOWN at $1.2128 from $1.2158
Euro/pound: DOWN at 83.80 pence from 83.89 pence
Dollar/yen: DOWN at 134.46 yen from 136.57 yen
Brent North Sea crude: UP 0.9 percent at $107.58 per barrel
West Texas Intermediate: UP 0.8 percent at $98.04 per barrel
burs-rl/har
© Agence France-Presse All rights are reserved.
economic news online news
Notes from APS Radio News
During its nadir, the nadir of Wall Street and its stock market, in the wake of scandals about mortgage-backed securities and credit default swaps, in February 2009, almost as if by some miracle, the nadir transformed into an upward trajectory, and since that time until recently, the curve that defines the trajectory of the market seemed to follow the pattern of "ever upward and onward."
In the winter months that year was a news item that had indicated that Citicorp's circumstances were not as dire as had been reported.
Following that report, the stock market proceeded on its upward trajectory.
After yesterday's announcement by Jerome Powell, the Chairperson of the Federal Reserve, that the economy had some strong aspects, including an officially reported rate of unemployment of 3.6%, and after he had announced an increase in the interest rate by an amount of 75 basis points, investors in Europe and in the US seemed to be following and taking seriously the same narrative.
According to analysts, unemployment numbers often are revised after initial reports are published.
As well, unemployment numbers fail to include the long-term unemployed, or those who have given up seeking employment.
Lockdowns and restrictions caused many businesses to close; as a consequence, many workers became unmeployed.
Official statistics regarding inflation omit items like food and fuel, as those are deemed too volatile, even as they represent essential items in any economy.
Often core inflation, which omits fuel & food, is cited by officials and many in the media.
Economists say that they expect inflation to continue to increase, in the aftermath of lockdowns, the closures of many businesses and consequent shortages of goods and services, in the context of aggresive programs of quantitative easing, which were implemented by major central banks in March 2020.
Only by the beginning of this year were those programs scaled back.
In contrast, during the early 1980s, when rates of inflation were greater, the Federal Reserve eventually found it necessary to increase interst rates to 12-14%.
Whether similar measures will be found necessary depends on the trajectory of currents rates of inflation.
One aspect of such a trajectory might be affected lockdowns governments might decide to implement, should they rely on narratives of another pandemic.
In May, officially-reported inflation was about 9%, when compared to the same period a year earlier.
economic news online news