headline news online news
APS Radio News — On Wednesday, the Mayor of the capital city of the Donetsk People's Republic warned residents to be stay vigilant for explosive devices. online news
According to ANS, Mayor Alexei Kulemzin issued the warning on his Telegram account.
He wrote that several anti-personnel mines, which are prohibited by international treaties, were found on several street in the northwestern areas of the city, which is Donetsk.
According to reports, Ukrainian soldiers who withdrew from the city, had left what are referred to as PFM-1 devices.
Although Ukraine is one of the world's signatories to the treaty that prohibits the land mines, there have been similar reports of PFM-1 devices having been found by local authorities.
At Telegram, he wrote, "A bomb squad and rescuers have been working on the site since the early morning."
According to ANS, the devices have been prohibited pursuant to the 1997 Ottawa Convention. Ukraine is a signatory to the agreement.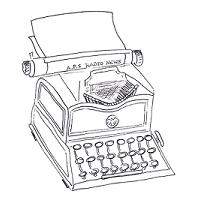 Even when the device fails to kill, it causes the foot to be blown off, when stepped on land mine.
Both sides in the conflict have accused eath other of using devices and weapons prohibited by treaties.
For its part, Russia has maintained that it invaded Ukraine because the latter had violated the terms of the Minsk agreements of 2014, the year the pro-Russian government was overthrown.
The Minsk Agreements were provided that Lugansk and Donetsk would be granted special status such that a degree of autonomy would be granted those areas.
According to ANS, former President Pyotr Poroshenko of Ukraine has admitted that Ukraine employed the agreement in such a way as to allow it time to bolster its military.
For its part, during the past year, the US has provided Ukraine with about $60 billion in military equipment, including HIMARs, which a precision & long-range mobile rocket launchers, and other support.
Before its invasion of Ukraine, Russia demanded that Ukraine declare itself to be a neutral country and that it not join NATO.
It claimed that Ukraine had violated the terms of the Minsk Agreement.
Ukraine has asserted that Russia's invasion was unprovoked and a violation of its sovereignty.
headline news online news