economy online news
Wall Street stocks finished solidly higher Thursday, reflecting better sentiment on the US economy and a consensus view that the Federal Reserve will not hike interest rates next week. online news
Analysts see strength in industrial shares as evidence of a broadening stock market rally as futures markets bet on a Fed interest rate pause next week and some analysts see a smaller chance of a US recession in 2023.
"We're seeing a broadening of the rally," said Art Hogan, an analyst at B. Riley Financial, who also sees rising investor confidence that the Fed will not hike rates after its subsequent 2023 meetings.
The Dow Jones Industrial Average finished up 0.5 percent at 33,833.61.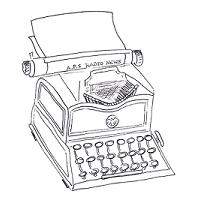 The broad-based S&P 500 gained 0.6 percent to 4,293.93, while the tech-rich Nasdaq Composite Index jumped 1.0 percent to 13,238.52.
Companies that saw major gains in the Dow included Boeing, Merck and UnitedHealth.
Among individual firms, GameStop shares slumped almost 18 percent after it reported a quarterly loss of $50.5 million and announced it terminated Matthew Furlong as chief executive. The company tapped General Counsel Mark Robinson as general manager.
Signet Jewelers dropped 10.7 percent as it reported a fall in quarterly sales following a 13.9 percent decline in same store sells. The chain said it experienced a "softer than expected" Mother's Day and increased competitive discounting.
jmb/bys
© Agence France-Presse. All rights are reserved.
economy online news