headline news online news
By Chris Lefkow
The US Supreme Court ruled on Thursday that a congressional electoral map drawn in the southern state of Alabama discriminated against Black voters. online news
The 5-4 decision by the conservative-majority court is a surprise victory for the Voting Rights Act, which was passed by Congress during the civil rights movement in 1965 to prevent racial discrimination against minorities in elections.
The Alabama case concerns a map that was redrawn in 2021 by Alabama's Republican majority legislature to allocate seats in the US House of Representatives.
Under the map, Black voters — who represent around a quarter of registered voters statewide — are in a majority in only one of Alabama's seven House districts.
African Americans in Alabama tend to vote Democratic while white voters in the state mostly support Republicans.
Citizens and rights groups took the Alabama redistricting map to court, accusing legislators of violating the Voting Rights Act which prohibits diluting the African American vote.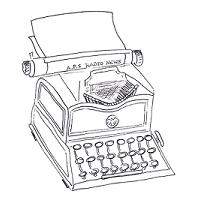 Chief Justice John Roberts and another conservative, Brett Kavanaugh, sided with the three liberal justices in upholding a lower court ruling ordering Alabama to redraw the congressional map to include a second district with a large African American population.
Republican officials in Alabama had appealed the lower court ruling to the Supreme Court, where conservatives hold a 6-3 majority, and the nation's highest court heard the case in October.
"Crucial win"
Deuel Ross, senior counsel at the Legal Defense Fund, welcomed the decision calling it a "crucial win against the continued onslaught of attacks on voting rights."
"Alabama attempted to rewrite federal law by saying race had no place in redistricting," said Ross, who argued the case before the court.
"But because of the state's sordid and well-documented history of racial discrimination, race must be used to remedy that past and ensure communities of color are not boxed out of the electoral process," Ross said.
Davin Rosborough, senior staff attorney with the American Civil Liberties Union's Voting Rights Project, called the ruling a "huge victory for Black Alabamians."
"The Supreme Court rejected the Orwellian idea that it's inappropriate to consider race in determining whether racial discrimination led to the creation of illegal maps," Rosborough said.
The Alabama case is one of several the court heard this term revolving around race.
The court is set to rule shortly in a case involving the use of race in deciding who gets to attend Harvard University and the University of North Carolina.
Harvard and UNC, like many other US institutions of higher education, use race as a factor in trying to ensure a diverse student body and to make up for a legacy of discrimination against African Americans and Hispanics.
cl/tjj
© Agence France-Presse. All rights are reserved.
headline news online news