headline news online news
The US government announced Monday that several western states have reached an historic agreement to conserve water from the dwindling Colorado River, which is threatened by a quarter century of drought and worsening climate conditions. online news
Under the proposal, the river basin's states commit to save three million cubic acre feet (3.7 billion cubic meters) of water through the end of 2026, when new guidelines will be needed.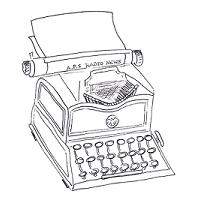 "There are 40 million people, seven states, and 30 Tribal Nations who rely on the Colorado River Basin for basic services such as drinking water and electricity," said Interior Secretary Deb Haaland, in a statement lauding the deal that ends decades of squabbling.
Of the water savings, 2.3 million acre feet would be compensated through funding from a 2022 law called the Inflation Reduction Act.
The remaining 700,000 acre-feet would come through uncompensated reductions from Arizona, California and Nevada, which get their share of the water directly from the Lake Mead reservoir.
The Bureau of Reclamation, the federal government department that manages water resources, threatened last month to impose mandatory cuts that would see these three states hit with a uniform percentage reduction.
Last year water levels in Lake Mead dropped to their lowest since the Hoover Dam was built, exposing hillsides that have not been seen since the 1930s, and even uncovering the corpse of a suspected murder victim of the Las Vegas mob.
ia/dw
© Agence France-Presse. All rights are reserved.
headline news online news