economy news online
Stock markets diverged Monday as key US debt talks between President Joe Biden and congressional leaders were set to resume with both sides still apart but confident a deal could be reached to avert a catastrophic default. news online
Sentiment was also supported by hopes the Federal Reserve would stand firm on interest rates at its next gathering, and Biden saying China-US relations should see a thaw "very shortly".
The dollar rose and oil prices wobbled.
After returning from the G7 summit in Japan, Biden will meet Republican House Speaker Kevin McCarthy at the White House, with a warning that the government could run out of cash as soon as June.
Wall Street was mixed in late morning trading, with the Dow dipping and the S&P 500 and Nasdaq Composite edging higher.
"The stock market is certainly attentive to the situation, but it does not appear to be overly anxious about the debt ceiling not being raised," said Briefing.com analyst Patrick O'Hare.
"That could change the closer we get to June without a deal, yet the futures trade this morning isn't the picture of heightened angst," he added.
In Europe, London edged higher while Paris and Frankfurt eased. The German index on Friday closed at a record high, with markets recovering slightly in recent weeks on easing recession fears.
Biden insisted Sunday he would not give in to demands for spending cuts, saying they were "frankly unacceptable".
"It's time for the other side to move from their extreme positions," he said.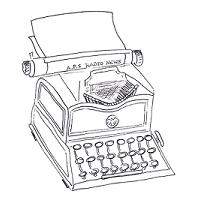 McCarthy said his position remained unchanged, tweeting: "Washington cannot continue to spend money we do not have at the expense of children and grandchildren."
However, after speaking to Biden, he told reporters: "I believe it was a productive phone call."
Still, the stalled talks caused last week's rally in US stocks to stumble Friday.
"The general sense is that a solution will be found… but markets will remain highly sensitive," noted Sophie Lund-Yates, lead equity analyst at Hargreaves Lansdown.
SPI Asset Management's Stephen Innes said while markets remain confident a deal will be found in time, there is also acknowledgement that the contours of the deal remain to be agreed.
"The most likely is a deal that extends the debt limit to early 2025 and spending caps," he said.
Asia stocks fared better Monday, though markets fluctuated as investors awaited solid signs of a compromise out of Washington.
Hong Kong and Shanghai rallied, with Tokyo hitting a new 33-year high.
Seoul, Singapore, Mumbai, Taipei, Jakarta and Bangkok were also up, though there were losses in Sydney, Manila and Wellington.
economy news online
On the corporate front, Facebook owner Meta has been fined a record 1.2 billion euros ($1.3 billion) for transferring EU user data to the United States in breach of a previous court ruling, Ireland's regulator announced Monday.
Meta said ahead of Wall Street reopening that it would appeal the decision.
Meta's shares were trading more than two percent higher in late morning trading in New York.
Oil prices advanced, pulled back, and then bounced higher.
"Uncertainty over the resilience of Chinese demand, along with a stronger US dollar is acting as a modest headwind in the short term," said CMC Markets analyst Michael Hewson.
Key figures around 1530 GMT
New York – Dow: DOWN 0.2 percent at 33,355.04 points
London – FTSE 100: UP 0.2 percent at 7,770.99 (close)
Frankfurt – DAX: DOWN 0.3 percent at 16,223.99 (close)
Paris – CAC 40: DOWN 0.2 percent at 7,478.16 (close)
EURO STOXX 50: DOWN 0. percent at 4,3 (close)
Tokyo – Nikkei 225: UP 0.9 percent at 31,086.82 (close)
Hong Kong – Hang Seng Index: UP 1.2 percent at 19,678.17 (close)
Shanghai – Composite: UP 0.4 percent at 3,296.47 (close)
Euro/dollar: DOWN at $1.0804 from $1.0810 on Friday
Pound/dollar: DOWN at $1.2421 from $1.2448
Dollar/yen: UP at 138.52 yen from 137.94 yen
Euro/pound: UP at 86.96 pence from 86.82 pence
West Texas Intermediate: UP 0.6 percent at $72.00 per barrel
Brent North Sea crude: UP 0.6 percent at $76.04 per barrel
burs-rl/cw
© Agence France-Presse. All rights are reserved.
economy online news