world news online news
By W.G. Dunlop
Pentagon officials said Tuesday there is no evidence of Ukraine misusing the tens of billions in aid provided since Russia invaded, as Republican lawmakers in Washington move to step up oversight. online news
Military aid for Kyiv has topped $50 billion since the invasion, more than half of it provided by the United States — sparking criticism from some politicians, including 11 Republicans who have co-sponsored a resolution saying all assistance for Ukraine must end.
Members of the House Armed Services Committee questioned Undersecretary of Defense for Policy Colin Kahl and two other officials in a hearing held after Republicans took control of the lower chamber of Congress earlier this year.
"There's no evidence that the Ukrainians are diverting it to the black market," Kahl said of aid to Kyiv.
"That's not surprising given the intensity of the fight and the fact that they are clearly using what we are providing them and what our allies and partners are providing them to maximum effect.
"If some of these systems have been diverted, it's by Russians who have captured things on the battlefield."
The Defense Department's inspector general, Robert Storch, told the committee that there were a "significant number" of people in the region overseeing the Ukraine supply and training mission.
"We have not substantiated any such instances" of sensitive weapons such as Stinger missiles being illicitly diverted, Storch said.
The comments from officials during the hearing were echoed by Pentagon spokesman Brigadier General Pat Ryder.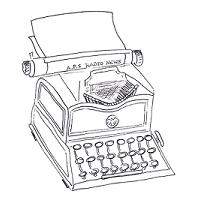 Washington has not seen "any evidence of any type of widespread diversion of any of the assistance that we provided," Ryder told journalists.
Unprecedented oversight
The United States has spearheaded the push for international support for Ukraine, quickly forging an international coalition to back Kyiv after Russia invaded in February 2022 and coordinating aid from dozens of countries.
Representative Mike Rogers, the Republican chair of the House Armed Services Committee, said the massive amount of assistance needed "an unprecedented level of oversight by this committee and by Congress."
While Washington has promised numerous weapons systems to Kyiv, it has not provided F-16 warplanes that Ukraine has requested — an issue that came up several times during the hearing.
Kahl said doing so would cost billions of dollars, could take some 18 months and would eat up funds that could be used on more pressing needs.
The jets are a "priority for the Ukrainians, but it's not one of their top three priorities," he said, listing those as air defenses, artillery and armored vehicles.
US officials have repeatedly stated that Washington will back Ukraine for "as long as it takes," and Kahl said that could mean years.
"The conflict could end six months from now, it could end two years from now or three years from now," he said.
wd/bgs
© Agence France-Presse. All rights are reserved.
world news online news