economy news online news
Sales of existing homes in the United States edged up in May but activity remained muted on tighter supply and with interest rates still elevated, according to industry data released Thursday. online news
The rate-sensitive housing market has taken a hit as the central bank lifted the benchmark lending rate to lower stubborn inflation, while available inventory is markedly below pre-pandemic levels.
Analysts note that a dip in mortgage applications recently — following a rebound in rates — points to muted sales ahead.
Existing home sales, which form the vast majority of the US property market, rose 0.2 percent from April to a seasonally adjusted annual rate of 4.3 million, said the National Association of Realtors (NAR).
But from a year ago, sales were down 20.4 percent.
"Mortgage rates heavily influence the direction of home sales," said Lawrence Yun, chief economist at the NAR.
In recent months, "relatively steady rates have led to several consecutive months of consistent home sales," he said.
Available inventory is another factor and "existing-home sales activity is down sizably due to the current supply being roughly half the level of 2019," Yun said.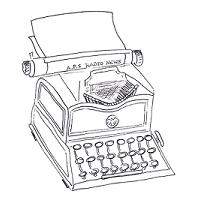 While total housing inventory registered at end-May was up slightly from April, this remained 6.1 percent lower than a year ago.
The median existing home price in May picked up to $396,100 as well, a relatively high level though 3.1 percent below May last year. This marks the biggest annual decline since 2011.
Staying put
"A lack of supply is holding back sales, as most would-be homeowners are financed well below the prevailing mortgage rate of just under seven percent," said Kieran Clancy, senior US economist at Pantheon Macroeconomics.
This means they likely face a huge spike in mortgage payments if they choose to move, he added.
"Instead, most would-be sellers are staying put, hoping that the price of their home holds up in the meantime," Clancy said.
As of June 15, the popular 30-year fixed-rate mortgage averaged nearly 6.7 percent, according to data from home loan finance company Freddie Mac.
Although this was down from the prior week, it was higher than the year-ago period.
The unexpected rise in home sales underscores that "demand remains resilient despite scarce inventory and relatively high mortgage rates," said Nancy Vanden Houten of Oxford Economics.
"However, sales are expected to lose momentum in the months ahead," she said.
"We expect existing homes sales to come under some pressure in the second half of the year as the economy and labor markets soften during a mild recession."
bys/bgs
© Agence France-Presse. All rights are reserved.
economy news online news