headline news bulletin news
By John Biers
The Teamsters, which represents hundreds of thousands of UPS employees, announced Friday that workers authorized a potential strike against the delivery service, handing union leadership additional bargaining powers during negotiations. bulletin news
An "overwhelming" 97 percent of Teamsters voted to grant Teamsters leadership the ability "to call a strike should UPS fail to come to terms on a strong new contract by July 31" when the current pact expires, the Teamsters said.
UPS called the authorization vote and approval "normal steps in the labor union negotiations," the company said on its website.
"The results do not mean a strike is imminent and do not impact our current business operations in any way," UPS said.
"We continue to make progress on key issues and remain confident that we will reach an agreement that provides wins for our employees, the Teamsters, our company and our customers."
The authorization vote adds to the stakes of the labor talks, which come on the heels of other difficult negotiations in the logistics sector.
Industry experts consider a work stoppage as unlikely, but one with major implications for the US economy.
UPS estimates that about six percent of American gross domestic product is shipped on its trucks each day. The Teamsters contract itself covers about 340,000 workers in the United States.
Teamsters President Sean O'Brien, who was elected to lead the union in 2021 on a campaign that vowed an aggressive posture towards UPS and other big companies, has promised workers a generous pay increase.
"This company owes you something big and we're going to get it," O'Brien said in a June 7 video message to members updating them on the UPS talks.
UPS Chief Executive Carol Tome meanwhile has repeatedly expressed confidence in reaching agreement.
"We told you from the beginning that it was going to be noisy and that's turning out to be true," Tome said in April. "I'm highly confident that we're going to get a win-win-win agreement."
Shipping industry experts expect UPS and the Teamsters to reach a deal that raises pay, but not to the degree sought by the union, said Third Bridge analyst Anthony DeRuijter.
The view is "there will not be a strike," said DeRuijter, who noted that O'Brien also views success in the UPS talks as a way to position the union for organizing campaigns at Amazon and elsewhere.
Unions dig in
Earlier this week, the two sides reached a tentative agreement to add air conditioning and other cooling systems in delivery trucks.
The move follows complaints from workers of sweltering conditions, with reports of temperatures topping 150 degrees Fahrenheit (65 Celsius) in the backs of trucks.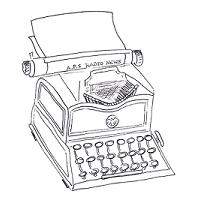 The two sides have also reached preliminary deals on other items, including a guarantee that management would consult the union before employing a drone or other new technologies, and restrictions on the use of driver-facing cameras in disciplinary actions, O'Brien said in the June 7 video.
But the Teamsters chief, who has not publicly quantified a targeted wage increase, said the two sides still had much work to do to reach accords on other items.
The economic portion of the contract will be negotiated in the next couple of weeks, according to a union spokesperson.
Organized labor has made inroads in contract talks at other major US employers such as Starbucks and Apple. But in parallel, the unionized share of the American private sector fell to just six percent in 2022, extending a long-term trend.
Unions in the logistics sector — transportation of goods, handling, warehousing — have adopted a muscular approach to contract talks in the wake of the coronavirus pandemic and the subsequent stresses on the global supply chain.
On Wednesday, the Pacific Maritime Association and the International Longshore and Warehouse Union reached a tentative agreement on a new six-year contract for 29 West Coast ports.
That came on the heels of a lengthy stalemate that culminated in about two weeks of worker slowdowns, which crimped port activity.
A joint statement from both sides praised acting US labor secretary Julie Su for playing a "key" role in talks.
US President Joe Biden, who has often championed organized labor, also was involved in averting a freight rail strike, signing a December 2022 law that forced the unions to accept the deal after four of 12 unions voted it down.
Sal Mercogliano, a history professor at Campbell University who closely follows shipping, said the Biden administration may seek "behind the scenes" efforts between UPS and the Teamsters to avert a strike.
While UPS' business has slowed from its pandemic peak, inflationary pressures give the union a good argument, said Mercogliano.
"They will push it right to the limit," he predicted.
jmb/tjj
© Agence France-Presse. All rights are reserved.
headline news bulletin news