world news international news
China's Huawei hit out at the EU on Friday after Brussels described the telecoms giant as a risk to the bloc and called on EU member states to exclude its equipment from their mobile networks. international news
The European Commission, the EU's executive arm, on Thursday named Huawei and another Chinese telecoms company, ZTE, as representing a greater risk to the bloc than other 5G suppliers.
The commission also said it would stop using services that are supplied by the two companies as the EU takes steps to move away from reliance on Chinese tech companies over national security concerns.
The EU's internal market commissioner, Thierry Breton, urged more EU member states to remove the companies from their 5G networks.
Huawei said in a statement it "strongly opposes and disagrees" with comments made by the commission's representatives and slammed its move to restrict the companies.
"This is clearly not based on a verified, transparent, objective, and technical assessment of 5G networks," it added.
"Restrictions or exclusions based on discriminatory judgments will pose serious economic and social risks."
The company was particularly incensed by the commission's description of the company as a "high-risk vendor" (HRV).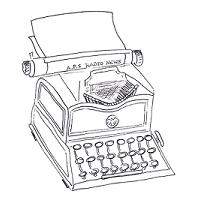 "Publicly singling out an individual entity as 'HRV' without a legal basis is against the principles of free trade," Huawei said.
The commission's announcement came three years after it introduced strict 5G rules but they did not include an outright ban on any supplier and did not name Huawei.
While the bloc wants to maintain ties with Beijing and ensure cooperation on critical issues like climate change, the move represents a harsher line on China after years of pressure from the United States.
Washington last year issued a ban on the import or sale of communications equipment from Chinese companies including Huawei and ZTE.
The United States has warned that using Huawei equipment could mean giving access to telecommunications infrastructure that could be used for state espionage.
Britain and Canada last year have also banned Huawei from their 5G networks.
raz/rl
© Agence France-Presse. All rights are reserved.
world news international news