world news online news
UK Prime Minister Rishi Sunak said Wednesday that "specific pauses" are needed in Israel's war with Hamas to allow aid into Gaza, but again stopped short of calling for a ceasefire. online news
Facing calls from some opposition lawmakers during weekly questions in parliament to urge Israel to hold a ceasefire, Sunak reiterated it "has the right to defend itself under international law".
But the UK leader said London had consistently called for the conditions to allow aid to enter the Gaza Strip, and for British nationals and hostages kidnapped by Hamas militants to be brought out.
"We recognise for all of that to happen there has to be a safer environment which of course necessitates specific pauses as distinct from a ceasefire," he told MPs.
Sunak said the pauses had been discussed "with partners" at the United Nations on Tuesday and would continue to be discussed.
Sunak's spokesman told reporters later that a ceasefire would "only serve to benefit Hamas" while "humanitarian pauses, which are temporary, which are limited in scope, can be an operational tool".
The spokesman also said the UK leader disagreed with UN chief Antonio Guterres, who said Tuesday that Hamas' attacks did not occur "in a vacuum," pointing to "56 years of suffocating occupation" endured by the Palestinians.
"Obviously we don't agree with that characterisation that's been put forward," Sunak's spokesman said.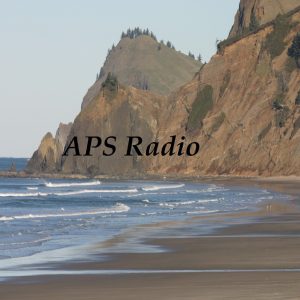 "We are clear there is, can be, no justification for Hamas's barbaric terrorist attack… which was driven by hatred and ideology."
Hamas militants stormed into Israel from the Gaza Strip on October 7, and killed at least 1,400 people, mostly civilians who were shot, mutilated or burnt to death on the first day of the raid, according to Israeli officials.
More than 5,000 Palestinians, mainly civilians, have been killed across Gaza in relentless Israeli bombardments in retaliation for the attacks by the Palestinian Islamist militant group, according to the latest toll from the Hamas health ministry in Gaza.
Britain said earlier this week it was sending an additional £20 million ($24 million) of aid to help civilians in Gaza, with a flight leaving for Egypt on Wednesday.
It brings the amount pledged to Palestinian territories by London since Hamas's attack to £30 million, after £10 million was made available last week.
Before the recent pledges, the UK had committed £27 million to Palestinians this year.
Sunak visited the region last week, urging de-escalation.
He added the arrival through the Rafah crossing of some aid trucks into Gaza was "important progress" but added "it is not enough."
"We need a constant stream of aid pouring in, bringing the water, food, medicine and fuel that is so desperately needed," he added.
srg/jj/cw
© Agence France-Presse
world news online news