economy online news
Tokyo shares ended higher Tuesday after Wall Street stocks advanced ahead of key economic data and central bank decisions. online news
The benchmark Nikkei 225 index climbed 1.80 percent, or 584.65 points, to end at 33,018.65, while the broader Topix index added 1.16 percent, or 26.02 points, to 2,264.79.
The dollar fetched 139.52 yen, against 139.56 yen in New York on Monday.
Investors were awaiting the release of key US inflation data later in the day that could play a big role in the Federal Reserve's keenly anticipated interest rate decision.
The report will likely influence whether the Fed follows expectations and skips an interest rate increase after more than a year of hikes.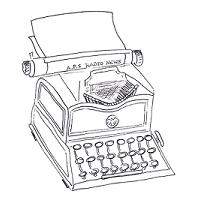 In Tokyo, the market took cues from rallies on Wall Street, following "the trend of gains mainly in major high-tech stocks", IwaiCosmo Securities said in a note, adding "a wide range of stocks were bought from the start of the day".
Among major shares in Tokyo, SoftBank Group soared 5.25 percent to 6,310 yen, Sony Group added 0.83 percent to 13,920 yen and Toyota jumped 5.05 percent to 2,173.5 yen.
Uniqlo operator Fast Retailing added 2.90 percent to 35,800 yen.
tmo/sah/pbt
© Agence France-Presse. All rights are reserved.
Hong Kong Stocks Finish Higher
Hong Kong stocks closed with more gains Tuesday on growing optimism that the Federal Reserve will not hike interest rates this week, having lifted them for 10 straight meetings.
The Hang Seng Index climbed 0.60 percent, or 117.11 points, to 19,521.42.
The Shanghai Composite Index rose 0.15 percent, or 4.84 points, to 3,233.67, while the Shenzhen Composite Index on China's second exchange added 0.62 percent, or 12.62 points, to 2,033.79.
dan/pbt
© Agence France-Presse. All rights are reserved.
economy online news