headline news economy news
By Daniel Avis
The US Federal Reserve on Tuesday kicked off a two-day meeting to set its benchmark lending rate, with fresh signs of cooling inflation increasing the chance it will pause its aggressive cycle of rate hikes. economy news
The Fed has raised interest rates 10 times in quick succession since March 2022 as it grapples with inflation which remains well above its two percent long-term target.
A number of officials on the central bank's rate-setting committee have indicated they are minded to skip a hike this month to give policymakers more time to assess the economic impact of recent banking stress and existing interest rate hikes.
The Federal Open Market Committee meeting got under way at 10:30 am (1430 GMT), the Fed said in a statement. The FOMC's decision will be published along with an updated economic forecast at 2:00 pm Wednesday.
Fresh data published earlier Tuesday showed the consumer price index (CPI) measure of inflation slowed to an annual rate of 4.0 percent last month, its lowest level in almost two years.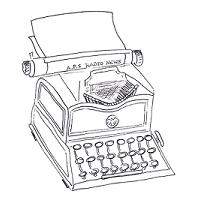 Core CPI, excluding volatile food and energy prices, remained elevated at 5.3 percent.
The Fed's favored measure of inflation also remains well above its two percent target, although it too has shown signs of slowing in recent months.
The Fed has raised its benchmark lending rate by five percentage points to between 5.00 and 5.25 percent since March last year.
There was some public disagreement in the run-up to this week's FOMC meeting over the best path forward, with a minority of members signaling their support for an 11th straight hike to fight inflation.
But Tuesday's cool CPI figure may well have allayed some inflation concerns.
"The latest consumer price inflation data doesn't change the Fed outlook for a June rate hike skip, but it illustrates the 'should I stay, or should I go' dilemma that the Fed faces when considering further rate increases," EY chief economist Gregory Daco wrote in a note to clients.
Futures traders raised the probability that the FOMC will vote to pause interest rate hikes this week above 90 percent following the CPI data release, according to CME Group.
da/mlm
© Agence France-Presse. All rights are reserved.
headline news economy news