economy news online
The euro got a boost after the European Central Bank raised interest rates to a 22-year high on Thursday, while stocks diverged a day after the Federal Reserve sent mixed messages on interest rates. news online
The ECB delivered a widely expected quarter-point rate increase, but also warned of persistent inflation and slower growth.
"More interesting is the Bank's new forecasts and guidance, the overall message from which is that policymakers' work is not done," said Jack Allen-Reynolds, deputy chief eurozone economist at Capital Economics.
The ECB raised its inflation forecasts and warned that consumer price increases will remain "too high for too long."
Inflation in the bloc slowed to 6.1 percent in May year-on-year, but remains more than three times the ECB's two percent target.
Eurozone stocks fell further after the announcement by the ECB. The bank trimmed its growth forecast for the bloc, which recent data showed fell into recession over the winter.
A day earlier, the US Fed paused its rate-hiking cycle, while signaling it expects more increases later in 2023.
Despite Fed forecasts suggesting two more interest rate hikes this year, Treasury yields pulled back, suggesting skepticism that the central bank will follow through with more increases.
"If you look at interest rates, they are down," said Tom Cahill of Ventura Wealth Management.
"The stock market is not believing that the Fed will be able to raise two or three more times, the bond market is not believing it, so I guess the Fed are the only group in town believing it," Cahill added.
All three major US equity indices surged more than one percent, a sign that the stock market sees the Fed's campaign of raising interest rates as ending soon.
China cuts rates
At her news conference, ECB chief Christine Lagarde said the central bank was "not done" with its battle to bring down inflation.
"Unless there is a material change to our baseline, we will continue to hike at our next meeting (in July). So we're not thinking about pausing," Lagarde told journalists after bringing rates up to their highest level since 2001.
Investors also digested news that China's central bank had cut a key interest rate in a bid to boost activity in the struggling Asian powerhouse economy.
Elsewhere Thursday, Europe's reference gas price hit a two-month high on falling supplies from major producer Norway, which has suffered pipe leaks and maintenance shutdowns.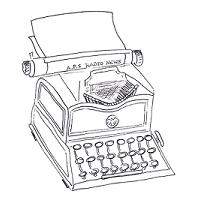 Norway has become Europe's biggest gas supplier in the wake of Russia's war on neighboring Ukraine.
Key figures around 2040 GMT
New York – Dow: UP 1.3 percent at 34,408.06 (close)
New York – S&P 500: UP 1.2 percent at 4,425.84 (close)
New York – Nasdaq: UP 1.2 percent at 13,782.82 (close)
London – FTSE 100: UP 0.3 percent at 7,628.26 (close)
Frankfurt – DAX: DOWN 0.1 percent at 16,290.12 (close)
Paris – CAC 40: DOWN 0.5 percent at 7,290.91 (close)
EURO STOXX 50: DOWN 0.3 percent at 4,365.12 (close)
Tokyo – Nikkei 225: DOWN 0.1 percent at 33,485.49 (close)
Hong Kong – Hang Seng Index: UP 2.2 percent at 19,828.92 (close)
Shanghai – Composite: UP 0.7 percent at 3,252.98 (close)
Euro/dollar: UP at $1.0951 from $1.0830 on Wednesday
Pound/dollar: UP at $1.2784 from $1.2664
Dollar/yen: UP at 140.27 yen from 140.09 yen
Euro/pound: UP at 85.63 pence from 85.52 pence
Brent North Sea crude: UP 3.4 percent at $75.67 per barrel
West Texas Intermediate: UP 3.4 percent at $70.62 per barrel
burs-jmb/bys
© Agence France-Presse. All rights are reserved.
economy news online