headline news bulletin news
UN nuclear chief Rafael Grossi on Thursday said the situation at the Moscow-occupied Zaporizhzhia atomic power plant in Ukraine was "serious" but being stabilised as Kyiv reported progress in its counteroffensive. bulletin news
Fears for Europe's biggest nuclear plant, which have persisted throughout Moscow's Ukraine offensive, have been exacerbated by the destruction of a dam that provided the cooling water for the plant.
Grossi, whose trip was delayed by a day as fighting intensified in the southeastern region of Zaporizhzhia, arrived to assess potential risks.
"On the one hand, we can see that the situation is serious, the consequences (of the dam's destruction) are there, and they are real," said Grossi, head of the International Atomic Energy Agency.
"At the same time, there are measures that are being taken to stabilise the situation."
AFP saw Grossi arrive at the plant in a white jeep with the IAEA blue flag attached to it. His car was followed by armoured vehicles.
He described the trip as "extremely difficult" but "important."
"Until a few hours ago I was not sure whether I would be able to come here and visit the plant," Grossi said.
"Of course, this is a result of increased tension in the area."
He said he was able to see the plant's cooling pond and "there was sufficient water".
He also said he wanted the world to be "aware of the danger" that there could be a "major accident."
Grossi's third trip to the plant, which fell to Moscow's forces early in their offensive, came as Ukraine, bolstered with Western weapons and training, pushed its long-awaited effort to force Russian troops off its territory.
Kyiv claims advance
On Thursday, Kyiv reported progress in its counteroffensive on the eastern and southern fronts, despite contending with strong resistance from Russian troops.
AFP journalists saw Ukrainian artillery continue to target Russian positions around the frontline hotspot of Bakhmut, in the eastern Donetsk region.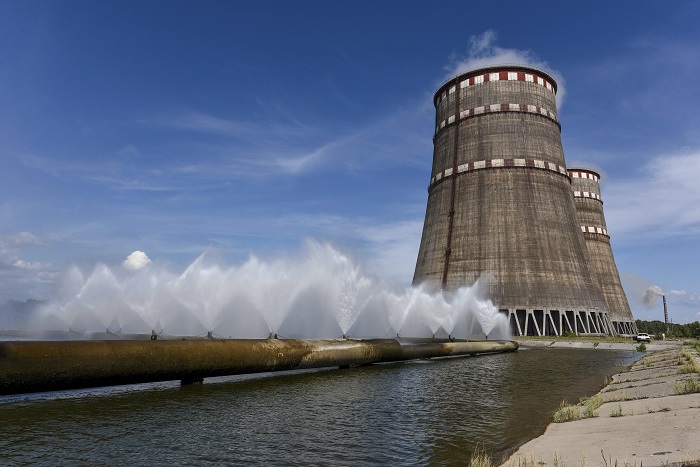 Moscow claimed victory in Bakhmut last month after the longest battle of the war that claimed thousands of lives and left the city in ruins.
"The enemy is pulling up additional reserves and is trying with all its might to prevent the advance of Ukrainian forces," Ukrainian Deputy Defence Minister Ganna Malyar told a briefing.
Malyar reported an advance of more than three kilometres (1.8 miles) in the area of Bakhmut over the past 10 days.
Since the start of the offensive in early June, Ukrainian forces have recaptured seven settlements and more than 100 square kilometres (under 40 square miles) of territory, said Oleksiy Gromov of the Ukrainian armed forces' general staff.
Kyiv also said that it had encountered major resistance from Russian occupational forces.
"There is a gradual but steady advance of the armed forces" in the south, Malyar told reporters.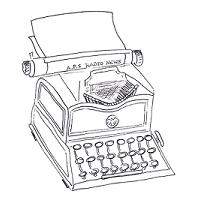 "At the same time, the enemy is putting up powerful resistance" on the southern front, she said, referring to mined fields, explosive drones and intense shelling.
"Thanks to all of you guys for your performance! For strength, courage and for recapturing Ukrainian land and strengthening our Ukrainian will," President Volodymyr Zelensky said in his daily address.
Russia said it had repelled all Ukrainian assaults, with President Vladimir Putin this week claiming that Ukraine had suffered near "catastrophic" losses.
Putin hosts Algerian leader
In Moscow, Putin hosted Algerian President Abdelmadjid Tebboune for talks to deepen their "strategic partnership" as the Kremlin seeks to pivot Russia towards Africa and Asia.
"Algeria is a key partner for us in the Arab world and in Africa," Putin said.
Tebboune said Western pressure on Algeria would not have any impact on ties with Moscow. "Foreign countries may put pressure on us today but this will never affect our ties," he told Putin.
Ukraine also said Russia had launched another series of strikes overnight, using four missiles and 20 Iranian-made drones.
The Western-backed country's armed forces said they intercepted all the drones and one missile, the remaining three hitting the central city of Kryvyi Rig.
Russian troops have already targeted the hometown of Zelensky this week, killing 13 people.
"Three rockets hit two industrial enterprises that had nothing to do with the military," said the head of the city's military administration, Oleksandr Vilkul.
He announced a 13th person died of burns on Thursday following Russian missile strikes earlier this week.
The Russian army said it had targeted and hit drone production sites.
bur-as/imm/ach
© Agence France-Presse. All rights are reserved.
headline news bulletin news