headline news online news
Sweden said Monday it had launched talks with the United States about deepening defence collaboration as Turkey continues to block the Nordic country's NATO membership. online news
Sweden's defence ministry said that the two nations were negotiating a deal for "even closer cooperation with the United States both bilaterally and within the framework of NATO".
The so-called Defence Cooperation Agreement (DCA) will cover "American soldiers' legal status in Sweden, storage of defence material and investments in infrastructure that are important so that Sweden as a host country can provide support", Defence Minister Pal Jonson told newspaper Dagens Nyheter.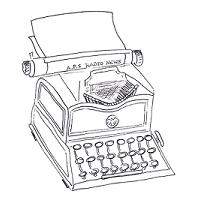 Sweden and Finland broke with decades of military non-alignment and applied to join the US-led defence alliance last year in response to Russia's February invasion of Ukraine.
Turkey has refused to ratify their NATO applications, accusing both countries of providing a safe haven for outlawed Kurdish groups it deems "terrorists".
Most of Turkey's demands have involved Sweden because of its more robust ties with the Kurdish diaspora.
Ankara has notably demanded that Sweden extradite people Turkey accuses of terrorism or of having played a part in the 2016 attempt to topple President Recep Tayyip Erdogan.
During a security conference in Sweden on Sunday, Swedish Prime Minister Ulf Kristersson, who met with Erdogan in Turkey in December, said some of Ankara's demands could not be accepted by Sweden.
"Turkey has confirmed that we have done what we said we would do, but it also says that it wants things that we can't, that we don't want to, give it," Kristersson said.
jll/po/fb
© Agence France-Presse. All rights are reserved.
headline news online news