world news online news
A Russian strike on a village market in the Kharkiv region of eastern Ukraine left at least two dead and six injured on Monday, the regional governor said. online news
"Six people were injured as a result of a rocket strike on Shevchenkoe. Two others died," governor Oleg Synegubov said on social media.
The Kharkiv region, which borders Russia, has been targeted nearly daily by Russian artillery since February when Moscow's troops invaded.
The victims were two women, a 50-year-old and a 60-year-old, Synegubov said.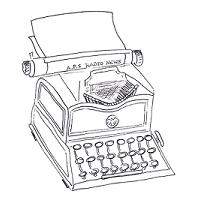 Video circulated by Ukrainian officials showed a deep smouldering crater with flames engulfing nearby market stalls.
The images also showed emergency services clearing debris and people from rubble.
Separately, two civilians were injured in a "massive" artillery attack in the village of Kurakhivka in the eastern Donetsk region, governor Pavlo Kyrylenko said.
In Kherson meanwhile, one person died and a woman was injured in a strike on a residential area of the southern city recently recaptured by Kyiv's forces, governor Yaroslav Yanushevych said.
Two people died and ten were injured on Sunday, the deputy head of the Ukrainian presidency said in his daily briefing.
The Ukrainian army said that Bakhmut, in the east, remained the "hottest section of the front, where the fiercest battles are taking place."
"The enemy has concentrated the maximum number of combat-ready units here, including the Wagner units," said Serhiy Cherevaty, a spokesman for the eastern group of the Ukrainian armed forces.
bur/rc/gw
© Agence France-Presse. All rights are reserved.
world news online news