economy online news
Stock markets were mixed on Tuesday, with heavy falls in Europe and stable trading in the US following a deal to hike the US debt ceiling and avoid a painful default. online news
With traders returning after a three-day weekend, shares in Paris and London showed losses of 1.29 percent and 1.38 percent at the close, with Frankfurt down 0.27 percent.
In the US, the Dow posted small losses but the S&P 500 and the tech-rich Nasdaq were both in the green in midday trade.
Benchmark oil prices skidded more than four percent as traders await news on the US public finances and digest conflicting messages from OPEC+ members about new output cuts, analysts said.
President Joe Biden and House Speaker Kevin McCarthy hammered out an agreement on the US debt ceiling at the weekend that saw both sides give ground, a week before a June 5 deadline when the government is expected to run out of cash to pay its bills.
While the deal provided some relief to markets, the two leaders must convince sceptics within their parties to back the deal, with the House expected to vote Wednesday followed by the Senate.
"The market had already sniffed out the likely agreement based on last week's positive chatter, so we're not seeing much of a reaction in the US dollar or US indices," said Matthew Weller, global head of research at FOREX.com.
Ultra-conservative Republicans feel McCarthy should have secured far deeper spending cuts in exchange for raising the debt ceiling and allowing the government to keep borrowing.
The left wing of the Democratic Party is equally unhappy that Biden agreed to any spending limits at all.
"A deal may have been struck on the debt ceiling, but it's not fully calmed nervousness on financial markets," noted Susannah Streeter, head of money and markets at stockbroker Hargreaves Lansdown.
"Clamour from dissenting voices on both sides of the political divide are rising, ahead of a crucial Congressional vote. Nevertheless, the US does appear to be inching towards agreement," added Streeter.
Still, the US president and House speaker were optimistic.
"I never say I'm confident what the Congress is going to do. But I feel very good about it," Biden said Monday.
economy online news
In Asian markets, Tokyo extended gains while Hong Kong and Shanghai edged up after recent losses fuelled by worries about the Chinese economy as the post-lockdown recovery fades.
But Sydney, Wellington, Taipei, Manila, Bangkok and Jakarta retreated.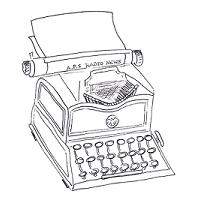 Analysts said that while the debt ceiling resolution will remove one worry for markets, there is now concern about liquidity that could weigh on sentiment.
They said the Treasury will need to sell more than $1 trillion of Treasury bills to replenish its coffers, meaning a flood of sales that will soak up cash from the banking sector and put fresh pressure on the economy.
"We don't know at what speed at which the market liquidity will drain, but we know that it will drain," Ipek Ozkardeskaya, senior analyst at Swissquote Bank, said.
Investors are also keeping an eye on the US Federal Reserve's next interest rate decision in June after data on Friday showed a key gauge of inflation rising in April.
Key figures around 1600 GMT
New York – Dow: DOWN 0.36 percent at 32,973.32 points
London – FTSE 100: DOWN 1.38 percent at 7,522.07 (close)
Paris – CAC 40: DOWN 1.29 percent at 7,209.75 (close)
Frankfurt – DAX: DOWN 0.27 percent at 15,908.91 (close)
EURO STOXX 50: DOWN 0.66 percent at 4,291.58 (close)
Tokyo – Nikkei 225: UP 0.3 percent at 31,328.16 (close)
Hong Kong – Hang Seng Index: UP 0.2 percent at 18,595.78 (close)
Shanghai – Composite: UP 0.1 percent at 3,224.21 (close)
Euro/dollar: UP at $1.0723 from $1.0708 on Monday
Dollar/yen: DOWN at 139.77 yen from 140.45 yen
Pound/dollar: UP at $1.2402 from $1.2355
Euro/pound: DOWN at 86.47 pence from 86.66 pence
West Texas Intermediate: DOWN 4.27 percent at $69.57 per barrel
Brent North Sea crude: DOWN 4.23 percent at $73.84
burs-adp/cw
© Agence France-Presse. All rights are reserved.
economy online news