world news online news
Zvecan, Kosovo
NATO said Tuesday it was deploying more forces to northern Kosovo after 30 of its peacekeepers were injured in clashes with ethnic Serb protesters, while the European Union called for an urgent de-escalation of tensions. online news
The commander of the Allied Force Command in Naples, Admiral Stuart Munsch, said the move was a "prudent measure to ensure that KFOR (the NATO-led Kosovo Force) has the capabilities it needs to maintain security".
An extra multinational battalion of reserve forces had also been put on notice to be ready to reinforce KFOR if necessary, NATO said in a statement from its southern Italian base.
The situation in the northern Kosovo town of Zvecan remained tense Tuesday with ethnic Serbs gathered outside the town hall that a crowd had tried to storm the day before.
The protesters dispersed during the afternoon but vowed to rally again early Wednesday morning.
"We, as citizens of municipalities with a Serb majority, do not want tensions, but peace. It clearly suits someone else to create chaos and bring unrest to our area," local Serb official Srdjan Milosavljevic told reporters.
On Monday, Kosovo police had repelled them with tear gas, before the NATO-led peacekeepers intervened.
The soldiers at first tried to separate protesters from the police, but later tried to disperse the crowd using shields and batons, an AFP journalist said.
Several protesters responded by hurling rocks, bottles and Molotov cocktails at the soldiers.
NATO's Secretary General Jens Stoltenberg while in Oslo Tuesday said he "strongly condemned" the attacks on peacekeepers, adding, "such attacks are unacceptable and must stop".
Many Serbs are demanding the withdrawal of Kosovo police forces, as well as the ethnic Albanian mayors they do not consider their true representatives.
They also demand that the protesters arrested after clashing with KFOR soldiers are released.
Kosovo's ethnic Serb minority boycotted local elections in the north in April, allowing ethnic Albanians to take control of the local councils despite a tiny turnout of less than 3.5 percent.
De-escalate tensions
EU foreign policy chief Josep Borrell on Tuesday urged the leaders of Kosovo and Serbia to immediately de-escalate tensions, saying the clashes were "absolutely unacceptable".
He said he had spoken to Kosovo's Prime Minister Albin Kurti and Serbian President Alexander Vucic to tell them to avoid any "further unilateral action".
"I asked both parties to urgently take measures to de-escalate tensions immediately and unconditionally," he said.
Borrell said Kosovo's authorities needed to suspend police operations focused on municipal buildings in north Kosovo and ethnic Serb protesters should stand down.
He warned that the EU was "discussing possible measures to be taken if the parties continue to resist proposed steps towards de-escalation."
Vucic said 52 demonstrators were hurt in Monday's clashes, three of them "seriously". Five Serbs were arrested for taking part in the clashes, according to Kosovo police.
On Tuesday, an AFP journalist saw NATO peacekeepers in full riot gear stopping several hundred Serbs from entering Zvecan town hall.
Three armoured vehicles of the ethnic Albanian Kosovo police — whose presence always stirs controversy in Serb-majority northern areas — remained parked in front of the town hall.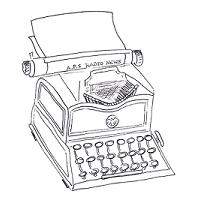 KFOR had said the 30 hurt peacekeepers — from Hungary and Italy, according to their governments — had injuries including "fractures and burns from improvised explosive incendiary devices".
Deceitful propaganda
It said the soldiers had responded to "unprovoked attacks of a violent and dangerous crowd" whilst carrying out their mandate in an impartial manner.
"Both parties need to take full responsibility for what happened and prevent any further escalation, rather than hide behind false narratives," it said.
But Russia, Serbia's traditional ally, accused the West of "deceitful propaganda", saying the Serbs had been "trying to defend their legitimate rights and freedom peacefully".
Kosovo declared its independence from Serbia in 2008, but Belgrade and Moscow have refused to recognise it.
Kosovo is mainly populated by ethnic Albanians, but the Serbs who make up around six percent of the population have remained largely loyal to Belgrade, especially in the north where they are a majority.
After last month's election boycott, the EU and United States urged Kosovo's prime minister not to install the newly elected ethnic Albanian mayors, but he went ahead.
Vucic met Tuesday in Belgrade with ambassadors of the so-called Quint — five powerful NATO members that focus on the Western Balkans — but also announced meetings with representatives of Russia and China.
"One-sided moves from Pristina bring violence against the Serb community, which distances us from lasting peace and stability in the region," the Serbian president wrote on Instagram after the meeting with Western diplomats.
"Swift withdrawal of false mayors and members of Pristina's so-called special forces is a condition of preserving peace in Kosovo."
burs-ar/ide/jm/giv
© Agence France-Presse. All rights are reserved.
world news online news