economy online news
Stock markets rose on Friday as data showed inflation easing in the United States and Europe. online news
Wall Street opened higher while Frankfurt and Paris markets gained more than 1.2 percent in afternoon deals, and London rose nearly one percent.
The US inflation measure most closely watched by the Federal Reserve — the personal consumption expenditures — declined in May to 3.8 percent year-on-year from 4.3 percent in April, official data showed.
In Europe, figures showed that eurozone consumer prices rose 5.5 percent in June, down from 6.1 percent in May.
The Fed and the ECB have warned that more interest rate hikes are likely at their next meetings, but the latest inflation figures raised hopes that the central banks could soon wind down their monetary tightening.
"European stocks are ending the week on a high, buoyed by another encouraging inflation report that will soon support the end of the ECB's tightening cycle," said Craig Erlam, senior market analyst at the OANDA trading group.
The Fed kept its rate unchanged earlier this month after 10 straight increases, but chairman Jerome Powell warned this week that two more increases were probably necessary by the end of the year.
US Treasury bond yields eased following the latest inflation data.
"The inference, we suppose, is that this data point might not persuade the Fed from raising rates in July, but the disinflation trend could put a clamp on the willingness to raise rates again in September," said Briefing.com analyst Patrick O'Hare.
Strong US economic data this week, including an upgrade of first-quarter growth to 2.0 percent, gave room for the Fed to maintain its hawkish stance for now.
economy online news
ECB President Christine Lagarde has pledged another rate increase at the Frankfurt-based central bank's next meeting in July.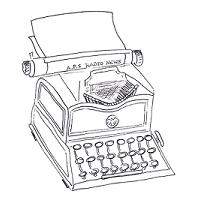 China worries
In Hong Kong and Shanghai, traders trod with caution Friday after fresh data on China's economy showed further slowing, with factory activity contracting for the third straight month while growth in the services and construction industries slowed.
A string of similar data in recent months has fanned speculation that authorities will unveil measures to kickstart the economy.
But aside from some small interest rate cuts, officials have unveiled very little of substance to reassure investors, which has kept equities subdued.
Commentators have warned that a massive spending spree such as those seen in the past was unlikely, fuelling worries of an extended period of weak growth.
China's cabinet on Friday said it would "take effective measures to enhance the momentum of development, optimise the economic structure, and promote the sustained recovery of the economy… in a timely manner".
But Robert Carnell, of ING, said: "The market continues to fixate on the possibility of stimulus measures, and in due course, we do expect the government to step in and provide some support.
"However, we remain unconvinced that this will resemble anything like the financial bazooka that some want to see."
Traders were also keeping an eye on Japan after the yen at one point softened to more than 145 per dollar — its weakest since November — stoking expectations the authorities would step in to support the currency.
It also tumbled to a fresh 15-year low against the euro.
The yen has been battered against its major peers this year owing to the Bank of Japan's refusal to raise interest rates, even as inflation edges higher and most other central banks press on with their tightening campaigns.
Key figures around 1340 GMT
New York – Dow: UP 0.6 percent at 34,338.36 points
London – FTSE 100: UP 1.0 percent at 7,543.97
Frankfurt – DAX: UP 1.2 percent at 16,143.49
Paris – CAC 40: UP 1.2 percent at 7,403.70
EURO STOXX 50: UP 1.0 percent at 4,398.44
Tokyo – Nikkei 225: DOWN 0.1 percent at 33,189.04 (close)
Hong Kong – Hang Seng Index: DOWN 0.1 percent at 18,916.43 (close)
Shanghai – Composite: UP 0.6 percent at 3,202.06 (close)
Euro/dollar: UP at $1.0903 from $1.0872 on Thursday
Pound/dollar: UP at $1.2685 from $1.2613
Euro/pound: DOWN at 85.93 pence from 86.17 pence
Dollar/yen: DOWN at 144.55 yen from 144.82 yen
West Texas Intermediate: UP 0.7 percent at $70.37 per barrel
Brent North Sea crude: UP 0.7 at $75.06 per barrel
burs-lth/js
© Agence France-Presse. All rights are reserved.
economy online news