economy online news
Eurozone inflation eased further in June as energy prices fell but those of food and drinks remained elevated, official data showed Friday. online news
Consumer prices rose by 5.5 percent this month, down from from 6.1 percent in May, according to the European Union's Eurostat agency.
The drop was slightly better than the 5.6 percent inflation rate forecast by analysts surveyed by Bloomberg.
Since consumer prices remain above the European Central Bank's two-percent target, analysts expect there will likely be no let-up in more interest rates hikes.
Food and drink prices rose by 11.7 percent in June compared with 12.5 percent in May, according to Eurostat.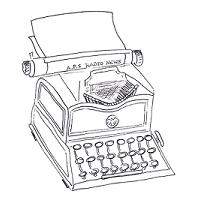 The agency said energy inflation in the eurozone dipped further into negative territory in May, falling by 5.6 percent in June after recording a drop of 1.8 percent in May.
Core inflation, which strips out volatile energy, food, alcohol and tobacco prices, was up slightly to 5.4 percent in June from 5.3 percent in May.
Core inflation is the key signal for the Frankfurt-based ECB.
Inflation data this week offered a mixed picture, but also allowed some to make predictions that high consumer prices had not become so entrenched in Europe.
The annual inflation rate in Germany, Europe's biggest economy, rose to 6.4 percent in June, up from 6.1 percent in May, preliminary official figures showed on Thursday.
But Spain recorded a slowdown in the annual rate of inflation to 1.9 percent in June thanks to lower fuel, electricity and food prices.
Among the 20 countries that use the euro, Luxembourg had the lowest inflation rate, at 1.0 percent in June, Eurostat said.
According to other Eurostat data published Friday, the unemployment rate in the eurozone remained stable in May at 6.5 percent.
raz/lth
© Agence France-Presse. All rights are reserved.
economy online news