economy news bulletin news
Global stocks mostly fell Tuesday as China's smaller-than-forecast interest rate cut failed to dispel worries over its flagging powerhouse economy. bulletin news
Asian stocks finished mostly lower, as did European equities.
Wall Street opened lower upon returning from a long holiday weekend.
London stocks firmed on the eve of critical UK inflation data and ahead of Thursday's expected interest rate increase from the Bank of England.
World oil prices slumped and the dollar wavered against rival currencies.
"Headwinds for global economy"
"Developments in China, where the central bank cut its reference interest rate by ten basis points, continue to point to a slower-than-predicted post-pandemic recovery in the world's second-largest economy," said ActivTrades analyst Ricardo Evangelista.
"With China's economy struggling to regain momentum, the headwinds for the global economy get stronger," he warned.
The People's Bank of China reduced its benchmark five-year rate by 10 basis points, less than the 15 points expected, though it did meet forecasts for a 15-point reduction in the one-year rate.
Traders were left disappointed by Beijing's lack of action to kickstart the country's lumbering economic recovery.
CMC Markets analyst Michael Hewson said the consensus was PBoC's "measure won't make much difference and is mere tinkering around the edges."
The move came after the PBoC had last week lowered two other key rates and pumped billions into financial markets.
In reaction Hong Kong stocks dropped more than one percent, with tech firms — which are susceptible to higher borrowing costs — taking the brunt of the selling, while property companies also dropped.
Shanghai was also in negative territory, but Tokyo eked out gains.
Tuesday's retreat extended this week's losses that were fuelled by frustration at the lack of detail from China on measures to boost the economy, which has failed to recover since painful zero-Covid measures were removed at the end of 2022.
There had been hope they would unveil help for the troubled property sector — a crucial growth driver– as well as consumer activity and youth unemployment.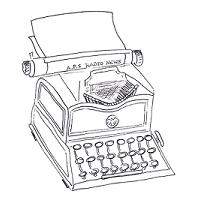 China's decision to reduce rates contrasts with Western countries, which have been forced into a series of interest rate hikes while reducing money supply to tame rampant inflation.
Rally over ?
Wall Street stocks slid at the start of trading in a week where Federal Reserve Chairman Jerome Powell's semi-annual appearances before lawmakers will be closely scrutinised.
"US markets have returned from their long weekend with a lower open, as doubts start to creep in about the sustainability of the current rally," said market analyst Michael Hewson at CMC Markets.
"With Fed chair Jay Powell due to speak tomorrow, along with a whole host of Fed speakers due throughout the week, an element of profit taking appears to be kicking in," he added.
While the run up in stock prices in recent weeks has been based on belief that the Fed is done or nearly done in raising interest rates, the rally may yet not be over, said analyst Patrick O'Hare at Briefing.com.
He said the rally's "resilience to selling efforts has been a driver of the extended winning streaks in that it has prompted short sellers to cover positions and has swayed sidelined investors to redeploy cash for fear of missing out on better inflation-adjusted returns," he said.
In company news, Alibaba said it will replace its top boss in a surprise move at the e-commerce titan as it looks to recover from years of slow growth.
economy news bulletin news
Chairman and CEO Daniel Zhang will be replaced by Joseph Tsai as chairman and Eddie Wu as CEO from September 10.
Alibaba shares shed 1.5 percent in Hong Kong and its New York-listed ADRs dropped over five percent at one point during morning trading.
Key figures around 1530 GMT
New York – Dow: DOWN 0.9 percent at 33,992.81 points
London – FTSE 100: DOWN 0.3 percent at 7,569.31 (close)
Frankfurt – DAX: DOWN 0.6 percent at 16,111.32 (close)
Paris – CAC 40: DOWN 0.3 percent at 7,294.17 (close)
EURO STOXX 50: DOWN 0.4 percent at 4,343.14 (close)
Tokyo – Nikkei 225: UP 0.1 percent at 33,388.91 (close)
Hong Kong – Hang Seng Index: DOWN 1.5 percent at 19,607.08 (close)
Shanghai – Composite: DOWN 0.5 percent at 3,240.36 (close)
Euro/dollar: DOWN at $1.0910 from $1.0921 on Monday
Pound/dollar: DOWN at $1.2744 from $1.2792
Dollar/yen: DOWN at 141.35 yen from 141.98 yen
Euro/pound: UP at 85.61 pence from 85.38 pence
Brent North Sea crude: DOWN 1.3 percent at $75.10 per barrel
West Texas Intermediate: DOWN 2.3 percent at $70.12 per barrel
burs-rl/cw
© Agence France-Presse. All rights are reserved.
economy news bulletin news