headline news online news
US bomber jets have landed in Sweden for the first time in modern history for training exercises with the NATO invitee, the military said Wednesday. online news
Sweden, which abandoned two centuries of military non-alignment to seek NATO membership last year, announced earlier this month that it was ready to host NATO troops and material on its soil even before it becomes a member of the alliance.
Two American B-1B Lancers landed at Lulea-Kallax airport in northern Sweden on Monday June 19, the military said.
"We are carrying out a joint exercise, both the air force and the army, with the Bomber Task Force," air force spokeswoman Louise Levin told AFP.
She did not say how long the exercises would last.
The military said in a statement that "for the first time in modern times US bomber planes have landed in Sweden.
"In these uncertain times and while waiting for NATO membership it is important to have strong partners."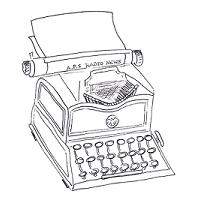 Sweden has been a NATO "invitee" since June 2022, but its membership bid, which must be ratified by all 31 member states, has been blocked by Turkey and Hungary.
US Secretary of State Antony Blinken pressed Sweden's case with Turkey's new foreign minister, Hakan Fidan, when they met Wednesday in London on the sidelines of a conference on Ukraine's reconstruction.
State Department spokesman Matthew Miller said Blinken "stressed the importance of NATO unity in such a critical time and encouraged Turkey's support for Sweden to join the NATO alliance now".
Turkey has used Sweden's NATO bid to press Stockholm to crack down on Kurdish militants based in the country, considered by Ankara to be terrorists.
Only full members are covered by NATO's Article 5 collective defence clause under which an attack on one member is considered an attack on all.
Announcing the decision to host NATO troops and material before joining, Swedish Prime Minister Ulf Kristersson said their presence would serve as a deterrent against any possible Russian actions from across the Baltic Sea.
"The decision sends a clear signal to Russia and strengthens Sweden's defence."
po-sct/jj
© Agence France-Presse. All rights are reserved.
headline news online news