economy online news
US retail sales grew at a slower pace in May but were stronger than expected, according to official data released Thursday, while industrial production contracted for the first time this year. online news
The data points mark the latest signals that the world's biggest economy is cooling after 10 Federal Reserve interest rate hikes to ease demand and lower inflation.
On Wednesday, the US central bank held rates steady for the first time in over a year as it assessed the impact of previous rate increases on the economy.
In May, retail sales rose 0.3 percent from April to $686.6 billion, more than analysts had expected, the Commerce Department reported.
Driving this trend were lower sales at gasoline stations, down 2.6 percent from April and 20.5 percent from a year ago, the report showed.
But sales at motor vehicle and parts dealers were up 1.4 percent on a monthly basis.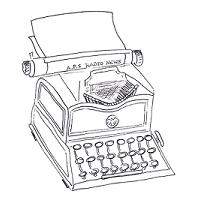 Restaurant and bar sales also rose 0.4 percent last month, and were eight percent higher than a year ago.
"Defying expectations, the May retail sales data show that consumer spending remains resilient," said Oren Klachkin, lead US economist at Oxford Economics.
A separate report released Thursday by the Federal Reserve showed that industrial production fell 0.2 percent in May from a month earlier, driven down by mining and utilities and slumping more than analysts had expected.
The figures came shortly after consumer inflation data released this week showed annual inflation cooling to half the rate of its mid-2022 peak.
A nearly six percent fall in May consumer price inflation for gas would likely have dragged on gas station sales, said a report by Pantheon Macroeconomics.
While auto sales have risen over the past year as demand recovered, the Pantheon report added that "tighter lending standards and the rising cost of financing" will likely depress sales moving forward.
While economic data could support a "persistent pause by the Fed" for the rest of the year, Klachkin warned "there's a real risk that policymakers will restart rate hikes in the second half if the upcoming economic data don't point to a cooldown."
bys-da/dw
© Agence France-Presse. All rights are reserved.
economy online news