economy online news
By Catarina Saraiva, Steven T. Dennis, Laura Litvan
Federal Reserve Chair Jerome Powell will have an opportunity this week to clarify what many found a confusing message on the path of interest rates, with the added task of assuring Democrats and Republicans the economy is on track. online news
The Fed chief will face questions from lawmakers on Wednesday and Thursday, his first testimony on Capitol Hill since early March, before banking-sector turmoil prompted sharp criticism of the Fed and forced officials to rethink their policy strategy. Since then, the most acute financial strains have eased, but questions remain about the extent to which tighter credit will weigh on the economy, and what that means for the Fed.
Powell will need to reassure Republicans the Fed is not backing down from its campaign to contain price pressures, while pointing Democrats to the resilience of the economy as officials prepare to raise rates further this year.
"The Democrats are nervous because they would rather declare victory and move on," said Stephen Myrow, a managing partner at Beacon Policy Advisors and a former George W. Bush Treasury official. "I think they're going to try to caution this time against further increases. But Republicans are just going to hammer away and act like inflation hasn't come down."
Powell will be fresh off the Fed's June 13-14 meeting, where he and his colleagues left rates unchanged for the first time in 15 months but signaled they may deliver two more hikes this year. Fed watchers and investors struggled to digest the message from Powell's post-meeting press conference, and lawmakers last week said they planned to press him for an explanation.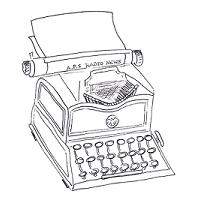 "Right now there's a lot of confusion about the next step," Thom Tillis, a Republican senator from North Carolina, said Thursday.
Pause Praise
The Fed has raised rates five percentage points since March 2022, one of the fastest tightening campaigns in its history. That gives officials room now to take a breather and monitor incoming data as they consider their next move, Powell said last week.
The Fed's quick action over the past year — a catch-up strategy after policymakers failed to realize how persistent inflation would be — has drawn criticism from progressive Democrats fearful that higher rates would cause a surge in unemployment. The jobless rate recently inched up from its 50-year low, but employers continue to hire workers at a rapid clip.
Senator Elizabeth Warren, a Democrat from Massachusetts who has railed against Fed policy under Powell's watch, expressed optimism about this month's pause.

"Six months ago, Chairman Powell set a goal of putting 1% of the workforce out of work," she said in an interview Thursday. "He hasn't met that goal, and I hope he will tell us in June that other efforts have been successful in putting inflation on a downward slope, and he will stop focusing on rate increases designed to push up unemployment."
Stability Concerns
Despite continued worries about inflation, which peaked at more than 9% last year, Republicans said they were concerned about how additional hikes could further unsettle the financial sector in the wake of several bank failures this year.
economy online news
"We've had the most rapid rate increase in 40 years, and that's put a great deal of stress on the banking system," said Senator Bill Hagerty, a Tennessee Republican. "I want to see his perspective on how deep that runs and how that's factoring into his thoughts on further rate increases."
The Fed in March took aggressive steps to stem contagion and pump emergency liquidity into the banking system, after several institutions failed in part due to the strain from higher interest rates. But officials have tried to stick to their longstanding policy of keeping financial stability measures separate from their efforts to rein in price pressures.
While Fed officials strive to be independent from the political process, they're also well aware of the bipartisan concerns that the central bank has already done a lot, said Michigan Congressman Bill Huizenga.
"They would have a lot of unhappy people on both sides if they kept raising interest rates," he said.
Regulatory Scrutiny
This week's testimony — Powell goes before the House Financial Services committee Wednesday and the Senate Banking panel Thursday — will be lawmakers' first opportunity to publicly ask the Fed chief about plans for regulatory changes following the bank collapses this spring.
Democrats are likely to push Powell for more stringent rules, including rolling back the asset cap increases of 2018 that many blame in part for Silicon Valley Bank's troubles. Republicans have argued against increased burdens on banks that Fed Vice Chair Michael Barr has said the Fed is exploring, and question instead the regulator's own supervisory shortcomings in the lead up to the failures.
"I think what Vice Chair Barr is doing is using a crisis to effectuate his earlier political plan and I think that is of grave concern," said House Financial Services Chairman Patrick McHenry of North Carolina. "I don't think it's of interest to market stability nor in the interest of economic growth."

Republicans will also press Powell about the potential for a retail-level central bank digital currency, McHenry said. That's a particular concern to the crypto space.
—With assistance from Erik Wasson.
---
©2023 Bloomberg L.P. Visit bloomberg.com. Distributed by Tribune Content Agency, LLC.
economy online news