headline news bulletin news
Poland on Wednesday received a first shipment of US-made advanced Abrams tanks, its defence minister said, as the country boosts its military capabilities in light of Russia's war in Ukraine. bulletin news
The authorities in Warsaw ordered a total of 366 Abrams tanks from the United States, with the first batch comprising 14 tanks which arrived at the port city of Szczecin.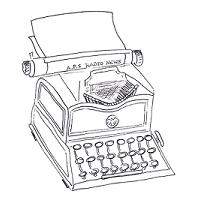 "The first tanks are already on Polish soil, it's an important day for the Polish army," Poland's Defence Minister Mariusz Blaszczak told reporters.
"This year we will have more tanks and they will form a battalion of Abrams tanks," Blaszczak said, hailing the US-made Abrams as "the best tanks in the world."
The shipment is part of a deal worth $1.4 billion for 116 M1A1 Abrams tanks that were previously used by the US Marine Corps.
Last year, Poland bought another 250 Abrams in a more modern M1A2 variant, which are expected to be delivered in late 2024.
"Not every country can have such tanks, Poland is the first country outside the United States that will have Abrams tanks in the most modern version," Blaszczak added.
Poland, a NATO and EU member and staunch ally of Ukraine, announced in January that it plans to spend four percent of its gross domestic product on defence this year.
Warsaw has signed multiple arm deals, including with the United States and South Korea, from whom it ordered K2 "Black Panther" tanks and K9 howitzers.
mmp/lcm
© Agence France-Presse. All rights are reserved.
headline news bulletin news