headline news online news
JPMorgan Chase reached an agreement in principle to settle a class action lawsuit brought by victims of Jeffrey Epstein's sex trafficking scheme, the parties said Monday. online news
"The parties believe this settlement is in the best interests of all parties, especially the survivors who were the victims of Epstein's terrible abuse," said a joint statement.
It gave no financial details of the agreement, and said the settlement is "subject to court approval."
The case against the giant American bank was brought by one of Epstein's sex abuse victims on behalf of a class that allegedly included hundreds of young women and girls who were victimized by Epstein over more than two decades.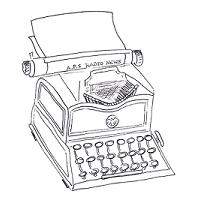 JPMorgan began its banking services with Epstein as early as 1998, but did not cut him off until 2013.
Plaintiffs had alleged that JPMorgan either knew or should have known from 2006 that it was supporting a sexual predator, but that the bank kept Epstein as a client well beyond that period.
The case has included a deposition from JPMorgan Chase Chief Executive Officer Jamie Dimon, with questions focusing on when top officials became aware of Epstein's conduct.
JPMorgan has blamed former executive Jes Staley for maintaining the relationship with Epstein. Litigation between the bank and Staley is ongoing, along with cases between JPMorgan and the US Virgin Islands, according to Monday's joint statement.
Epstein was convicted in Florida in 2008 of paying young girls for massages, but served just 13 months in jail under a secret plea deal.
Later awaiting trial on charges of trafficking underage girls for sex, he killed himself in a New York jail cell in August 2019 at age 66.
jmb/mlm
© Agence France-Presse. All rights are reserved.
headline news online news