economy news online news
By Beiyi Seow
Job growth in the United States cooled in October, according to government data released Friday, in part dragged down by an auto workers strike. online news
The world's biggest economy added 150,000 jobs last month, less than analysts expected and down from a revised 297,000 figure in September, the Labor Department said.
The unemployment rate edged up to 3.9 percent, the report added.
This is likely seen as good news for policymakers, given concerns that a too-hot labor market could contribute to elevated inflation.
The job market has been unexpectedly resilient over the past year, even as the central bank lifted interest rates rapidly to combat inflation –- a move that typically sees hiring cool and unemployment edge up.
But robust job and wage growth has allowed consumers to continue spending even as inflation came down, buoying economic growth.
This has lifted hopes that the United States can avoid a recession despite higher interest rates.
Average hourly earnings in October rose 0.2 percent, inching down from the month before, Labor Department data showed.
Strike impact
"Employment in manufacturing decreased by 35,000 in October, reflecting a decline of 33,000 in motor vehicles and parts that was largely due to strike activity," the Labor Department said.
Last month, auto workers expanded a strike launched in mid-September.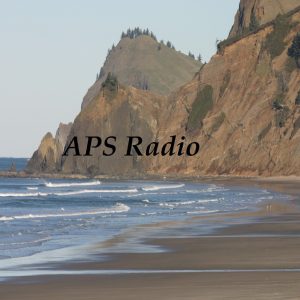 The United Auto Workers union had launched the first simultaneous work stoppage at the "Big Three" automakers –- General Motors, Stellantis and Ford — pushing for higher wages and other improvements.
economy news online news
It expanded the labor action as negotiations wore on and at its height, the strike mobilized more than 45,000 workers.
The impact from the movement reflects both striking workers and related layoffs at other firms in the supply chain, said economist Nancy Vanden Houten of Oxford Economics.
"The UAW has reached tentative contracts with all three car companies, but the agreements came too late in the month to be reflected in the October jobs report," she added in a recent note.
Analysts say the auto strike's impact is temporary.
Outside of that, "we look for a resumed, broad-based slowing in job creation" led by the services sector, Nationwide chief economist Kathy Bostjancic told AFP.
Further disinflation
EY chief economist Gregory Daco added: "Moderating wage growth, along with slower demand for goods and services, easing rent inflation and reduced pricing power should lead to further disinflation."
This argues in favor of the Federal Reserve holding the benchmark lending rate steady in the coming months, he told AFP.
"While Fed policymakers will maintain the optionality of further tightening, we continue to believe that the Fed's tightening cycle is complete," Daco said.
He expects "softer labor market conditions" ahead, with more hiring freezes and efforts to resize workforces, while wage growth continues to cool.
"Unless the tightening in financial conditions turns disorderly and precipitates a recession in 2024, we see the unemployment rate rising from 3.8 percent toward 4.0 percent by year-end," he said.
bys/bfm
© Agence France-Presse
economy news online news