world news online news
Israel has approved buying a third squadron of advanced F-35 fighter jets manufactured by Lockheed Martin in a $3-billion deal, the defence ministry said on Sunday. online news
Israel is the only Middle East nation with F-35s, the world's most advanced fighter which is stealth capable and can be used to gather intelligence, strike deep into enemy territory and engage in air duels.
The deal to purchase 25 F-35 jets — expected to be signed in coming months — will expand the country's fleet of the aircraft to 75, a ministry statement said.
It will be financed through United States military aid funds received by Israel.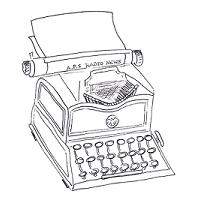 "This new agreement will ensure the continuation of cooperation between American companies and Israeli defence industries in the production of aircraft parts," the statement said.
In May 2018, Israel's military said it had become the first country to use F-35s in combat.
The country has launched hundreds of air raids on Syrian territory during that country's years of war, primarily targeting Iran-backed forces and Lebanese Hezbollah fighters as well as Syrian army positions.
On Sunday, hours before Israel announced the F-35 plan, it said it had struck an anti-aircraft battery in Syria in response to the launch of an anti-aircraft rocket from Syria into Israeli territory.
It added that Israeli jets had also "struck additional targets in the area", and that no injuries were reported from the Syrian missile.
jd/it
© Agence France-Presse. All rights are reserved.
world news online news
Notes from APS Radio News
Israel's procurement of Lockheed f35 jets is a consequence of a long-term agreement between Lockheed & Israel.
According to Wikipedia:
"Lockheed Martin F-35 Lightning II Israeli procurement is the result of an agreement for the government of Israel to procure the Lockheed Martin F-35 Lightning II for the Israeli Air Force as the F-35I "Adir". The first nine F-35s became operational with the Israeli Air Force in December 2017.
On 22 May 2018, Israeli Air Force commander, Major General Amikam Norkin, reported that Israel had become the first country in the world to use the F-35 in combat.
In November 2020, an F-35I testbed aircraft was delivered. This was the only example of a testbed F-35 delivered to an air force outside of the United States.
As of 13 November 2022, the Israeli Airforce has 36 F-35s in service, including the testbed stationed at the Flight Test Center at Tel Nof Airbase, and operates three squadrons at Nevatim Airbase – the 140th, 116th and 117th."