headline news online news
Was Justin Trudeau's government right to use wartime legislation to dislodge trucker blockades that paralyzed the capital earlier this year? A commission of inquiry on Thursday opened the debate on this issue, which still divides Canadians. online news
The weeks-long occupation of downtown Ottawa by a self-styled "Freedom Convoy" of truckers in February transfixed the nation.
The noisy, street-jamming protests against pandemic-related health restrictions were unusual for Canada, and led Trudeau to invoke the Emergencies Act, never before used since its 1988 enactment. The action triggered major debate on civil liberties.
Trudeau will testify before the independent commission amid questions over whether he met the legal threshold to invoke the measure.
"What led the federal government to declare an emergency? How did it exercise the power that it obtained and were its actions appropriate? These are matters of fundamental importance," said the inquiry's chairman, former judge Paul Rouleau, at the opening of the debates on Thursday.
Its work, which is mandatory after any triggering of the Emergencies Act, is to be spread over six weeks of public hearings, during which 65 witnesses are expected to testify. It must provide a final report by February 2023.
Opposition and civil liberties groups lambasted Trudeau for invoking the law on February 14 after weeks of protests that brought the federal capital of Ottawa to a standstill and blocked a vital border bridge with the United States.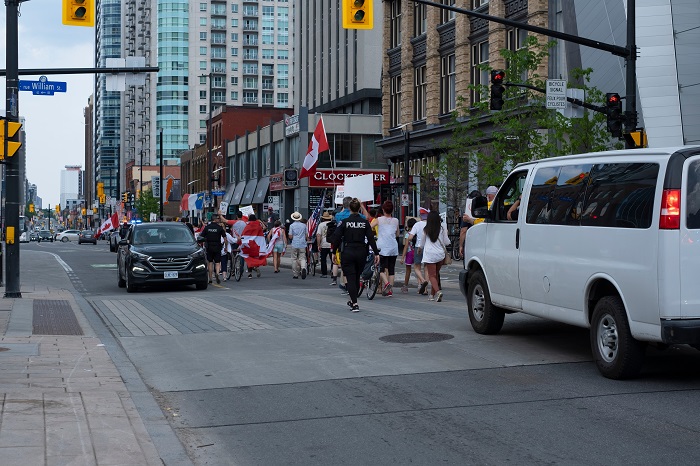 The law gave the Canadian government exceptional powers in the event of a "national crisis," allowing it to authorize banks and other financial service providers to immediately freeze or suspend accounts without a court order.
Trudeau ended the emergency measures a few days later, on February 23, after protesters were evacuated from downtown Ottawa in a massive police operation.
He defended the emergency's implementation, saying authorities needed "more tools to restore order" after more than three weeks of "dangerous and illegal activity."
"The government's actions were unconstitutional," the Canadian Civil Liberties Association said this week, saying it had "options other than the Emergencies Act."
The protest movement began as an anti-vaccine revolt by truckers but snowballed into a broader rejection of public health rules in Canada.
For several days, the demonstrators choked off traffic on a bridge between the Canadian city of Windsor and the US city of Detroit, a trade route vital to the automotive industries in both countries.
ast/ml/ube/tjj/dw
© Agence France-Presse. All rights are reserved.
headline news online news