world news online news
The European Union is looking for trade pacts with "reliable partners" to combat supply shocks, said the bloc's trade commissioner on Thursday, pointing to its energy problems after Russia's invasion of Ukraine. online news
Europe is facing an energy crunch, with the price of electricity generation skyrocketing on a surge in gas prices after Moscow's invasion.
"Russia is using its energy supplies as a weapon of blackmail and manipulation," EU trade commissioner Valdis Dombrovskis told reporters in Washington after meeting US Trade Representative Katherine Tai.
Russia has cut gas supplies to Europe in suspected retaliation against Western sanctions over the war in Ukraine, and Europe's hunt for gas has grown in urgency as winter approaches.
Countries like Germany have been hit especially hard, with a large portion of gas supplies coming from Moscow prior to the Ukraine conflict.
Dombrovskis stressed the EU's need to diversify away from Russian supplies, adding that the United States has "significantly" stepped up its supply.
Norway has also become Europe's main gas supplier as Russian deliveries have fallen.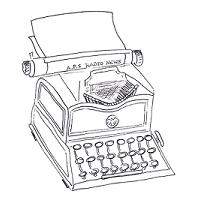 The EU needs to take similar steps of diversification with regards to raw materials and "critical minerals," Dombrovskis said.
He added that the bloc is looking into cooperating with the United States "on security of supply of raw materials (and) minerals".
Current pressures are reinvigorating the bloc's trade agenda "to work more on free trade agreements with reliable partners around the world… to better absorb these kind of supply shocks," he said.
Tai said Thursday that the pair had a "productive and positive meeting".
Asked about US moves to give American motorists a tax credit for electric vehicles — which the EU expressed deep concern over — Tai said she had "confidence" both sides would be able to resolve the issue but gave no details.
The European Commission previously called the tax credit "discriminatory" against foreign producers and "incompatible" with the World Trade Organization.
US officials earlier approved a clean energy and climate bill including a $7,500 tax credit for every American who buys an electric vehicle from a North American factory that installs US-made electric batteries.
bys/lth/ec
© Agence France-Presse. All rights are reserved.
world news online news