headline news online news
Police in Panama fired teargas Monday at protesters burning tires and blocking roads to protest a contract allowing a Canadian company to continue operating Central America's biggest copper mine. online news
The protesters are concerned about potential environmental damage from operations at the mine owned by First Quantum, one of the biggest copper extractors in the world.
After protests erupted on Friday and continued over the weekend, demonstrators again took to the streets Monday in Panama City and in other provinces, waving placards reading: "Protect our natural resources," and "Stop destroying our lands."
The government canceled school for the day for fear of riots.
Opened in 2019, the open pit Cobre Panama mine, some 120 kilometers (75 miles) west of the capital and 20 km from the Caribbean coast, can produce 300,000 tons of copper per year.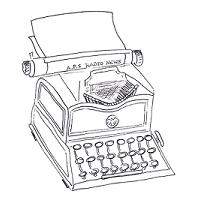 In 2021, Panama's Supreme Court ratified a lower court's ruling that the original concession of mining rights granted to subsidiary Minera Panama until 2037 was unconstitutional.
Negotiations between the government and First Quantum were reopened and finalized earlier this year.
The new contract determines that the company will pay the government at least $375 million each year — ten times more than previously — and allows First Quantum to operate in Panama for 20 years, renewable for another 20.
But opponents believe the amount is still insufficient, especially given potential threats to the environment, and protesters want a law passed Friday to formalize the agreement to be repealed.
"We are in a fight against the sale of our homeland," said labor leader Saul Mendez.
The government says the mine generates about 8,000 direct jobs and 40,000 indirect ones, contributing 4.0 percent to GDP.
mis/fj/mr/mlr/caw
© Agence France-Presse
headline news online news