world news online news
Guyana on Thursday announced a "significant" oil discovery in waters claimed by neighboring Venezuela, which is planning a national referendum on whether or not to annex the disputed region. online news
US oil giant ExxonMobil made the discovery of an estimated "20 meters of hydrocarbon-bearing reservoir" and about another "81 meters of additional hydrocarbon-bearing sandstone," Guyana's Ministry of Natural Resources said in a statement.
The new reservoir would undergo a "comprehensive appraisal process," it added.
ExxonMobil, with its partners Hess and CNOOK, has made 46 discoveries off the Guyana coast since 2015, and four so far this year.
The oil is in the 160,000-square-kilometer (62,000-square-mile) Essequibo region, administered by Guyana, that Venezuela has for decades argued should fall within its borders.
The Essequibo region makes up more than two-thirds of Guyana.
A former Dutch and British colony, Guyana says its border with Venezuela was fixed by an arbitration tribunal in 1899.
But Venezuela says the Essequibo river to the east of the region forms a natural frontier and has been recognized as such since the time of independence from Spain.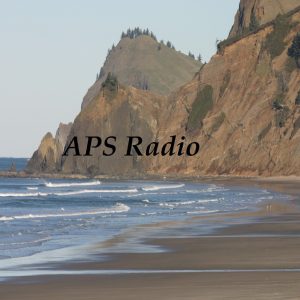 The dispute, which is before the International Court of Justice in The Hague, intensified after ExxonMobil's first oil discovery there eight years ago.
In the latest volley, Venezuela announced it will hold a referendum on December 3 on whether or not to annex the area.
Guyana has called the plebiscite illegal, with backing from the Caribbean Community (Caricom) and the Organization of American States (OAS).
Caricom in a statement Wednesday said the planned referendum "has no validity, bearing or standing in international law" adding it "earnestly hopes that Venezuela is not raising the prospect of using force or military means."
Guyana, meanwhile, has denounced the deployment of 200 Venezuelan soldiers in the border region, which Caracas said was to combat illegal mining.
The referendum will also ask Venezuelans to express themselves on whether Caracas should continue to recognize the ICJ or not.
str-jt/db-mlr/fb/bfm
© Agence France-Pressse
world news online news
Notes from APs Radio News
Recently it was reported that Exoon Mobil merged with Pioneer in a $60 billion deal. Exxon's acquisition is the largest in a few decades since the time it had purchased Mobil.
Including debt, Exxon is committing about $64.5 billion to the acquisition, leaving no doubt of the Texas energy company's commitment to fossil fuels as energy prices surge.
More recently, The Wall Street Journal reported that another merger took place.
Subject to shareholder approval and regulatory acquiesence, Chevron will merge with Hess Corporation.
Hess Corp, Exxon Mobil, and China's CNOOC have been pivotal players in Guyana, collectively producing 400,000 barrels per day from two offshore projects. With the potential to develop up to 10 more projects in this burgeoning oil basin, Guyana is fast becoming one of the world's most rapidly growing oil regions.