world news online news
By Belal Alsabbagh & Rosie Scammell
Lying in a Gaza hospital, Najwa Abu Aisha says she stood on the roof of her home when shrapnel sliced through her spinal cord in the latest cross-border violence. online news
"I was on the roof checking the water barrels, (when) suddenly I heard the sound of an explosion which caused the water barrel to fall on me. I fell on the neighbour's house and, after that, I didn't feel anything," she said.
The 48-year-old is one of 190 people health authorities in the coastal enclave said were wounded in five days of fighting last week between Palestinian militants and Israel, which killed 35 people.
Abu Aisha has no memory of what caused the explosion — whether it was outgoing or incoming fire — and her son who was with her remains unable to talk about what happened to his mother.
The family told AFP their home in northern Gaza City is beside a site used by Islamic Jihad militants.
The group fired volleys of rockets from Gaza towards Israel, after top figures within the group were killed in Israeli strikes.
"I'm half paralysed, I have pain that's not normal and I can't bear any movement of my body," said Abu Aisha.
"I'm tired," she said, surrounded by family in a private room within Shifa hospital.
In targeting Islamic Jihad, the Israeli military said it carried out assessments which "showed that the expected collateral damage to civilians and civilian property will not be excessive in relation to the military advantage anticipated in the attack".
Destroyed our dreams
Doctor Moatasem al-Nono, who was supervising Abu Aisha's case, said the wound to her spinal cord was so severe there is no hope of her regaining movement in her lower limbs.
Her condition has also cut off a vital income for the family in the blockaded Gaza Strip, where unemployment is rife, as she is no longer able to work in the local kindergarten.
Antique collector Hazem Muhanna, 62, said the destruction of his home in an Israeli strike on Gaza City "destroyed our dreams and our future".
"If they destroyed my house and five other houses, it would be easier on me than destroying the antiques and artefacts that I cherish," said Muhanna, holding up old bank notes and an engraved jug recovered from the ruins.
A retired security guard, Muhanna had for decades used part of his salary to collect antiques and display them in his home "like a museum".
His elderly mother sat on a plastic chair in the narrow alley, while his young relatives endeavoured to find more of Muhanna's collectables.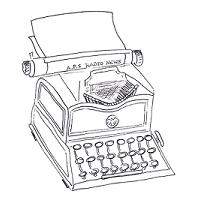 Muhanna said his brother received a call one night from Israeli forces warning him to evacuate the home before they bombed it.
"I don't know why (the house was targeted). My daughters and sons were here — 50 people were in the house," he said.
Multiple children and civilians were among 33 people killed in Gaza, while one Israeli and a Gazan labourer were killed in Israel.
We're not living
Israel's military said it had endeavoured to warn Gazans of their impending bombardment.
"Buildings were not attacked until they were fully evacuated of civilian population," it said in a statement.
Mohammed Sarsour, 29, was weeks away from his wedding and had just finished preparing his apartment for married life when his neighbour told him they were about to be bombed.
"Then I went home and I couldn't find anything. No window, no bedroom or door," he said, in the central Deir al-Balah district.
Broken glass and debris now fill the apartment, while there are deep cracks and gaping holes in the wall.
Sarsour works in a bakery and said he had saved up for years but, with his meagre earnings, he had still taken on debts to renovate the apartment and buy appliances.
"I'm devastated. I have nothing left to do in my life," said Sarsour, whose damaged home looks out onto the rubble of buildings hit by an Israeli strike.
Although a ceasefire has largely held since Saturday, he expected only renewed violence after multiple wars fought across Gaza's borders in recent years.
"Every two months or a year there's a war," he said. "We're not living."
bur-rsc/ami/dv
© Agence France-Presse. All rights are reserved.
world news online news